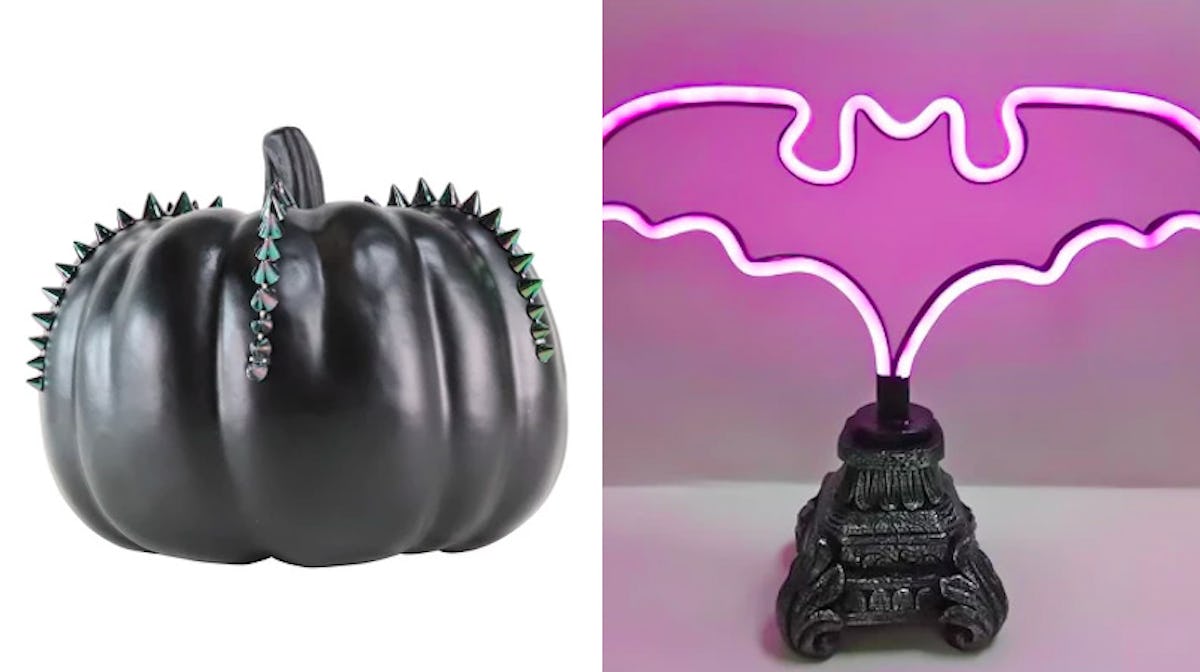 13 Target Halloween Decorations With 5-Star Ratings That You Need ASAP
Target is my go-to store for pretty much everything, and Halloween just so happens to be one of my favorite holidays. So, you can only imagine the joy that filled my candy corn-shaped heart the day I walked into Target and saw all of their new seasonal decor. The aisles of bulk candy bags with every assortment you could imagine is pristine, but what truly gets me in the mood for this spooky time of year is seeing Halloween decorations from Target with five-star ratings that'll turn any apartment into a haunted mansion.
If you and your roomies are looking to get in the holiday spirit by decorating your space, Target is the way to go. Not only does everything on this list have a high rating, but it's all under $20, so you won't have to break the bank to get in the spirit. You could also take these decorations into work with you, and have your desk looking spooktacular in no time.
This isn't just a list of fake spiderwebs and plastic skulls, either. Oh no, these 13 items from Target are super cute and totally take the Halloween game up to a trendy level. I'd even say that pretty soon, you'll have the most Instagram-worthy haunted house on the block, and if you've got it, haunt it.