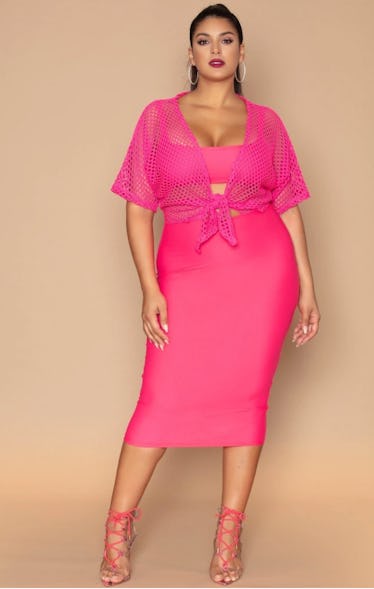 These Plus-Size Fashion Brands Have The Trendy, High-Quality Pieces You've Been Waiting For
While the fashion industry has made great strides in terms of size-inclusivity, it has a long way to go. Still, there are so many more options and brands for plus-size shoppers to take advantage of than ever before. Gone are the days when there were only five stores and a few department stores you could go for clothes bigger than a size 12. In 2020, more and more brands are making it a priority to carry clothes in a wider variety of sizes — meaning not just up to a size 16 — and it's a breath of fresh air for the plus-size community. After all, everyone should be afforded the luxury of wearing cute, on-trend clothes, no matter your size. And you shouldn't have to drain your bank account to do it.
If you're looking to revamp your closet or indulge in some retail therapy, you're in luck. Below, I've compiled 12 plus-size fashion brands that won't break the bank. (I'm talking less than $100 for most of their pieces.) From the ever-popular online brand ASOS to cool indie brands like Rue107 and Harlyn, say goodbye to tired old prints and matronly silhouettes and hello to the wardrobe of your dreams.