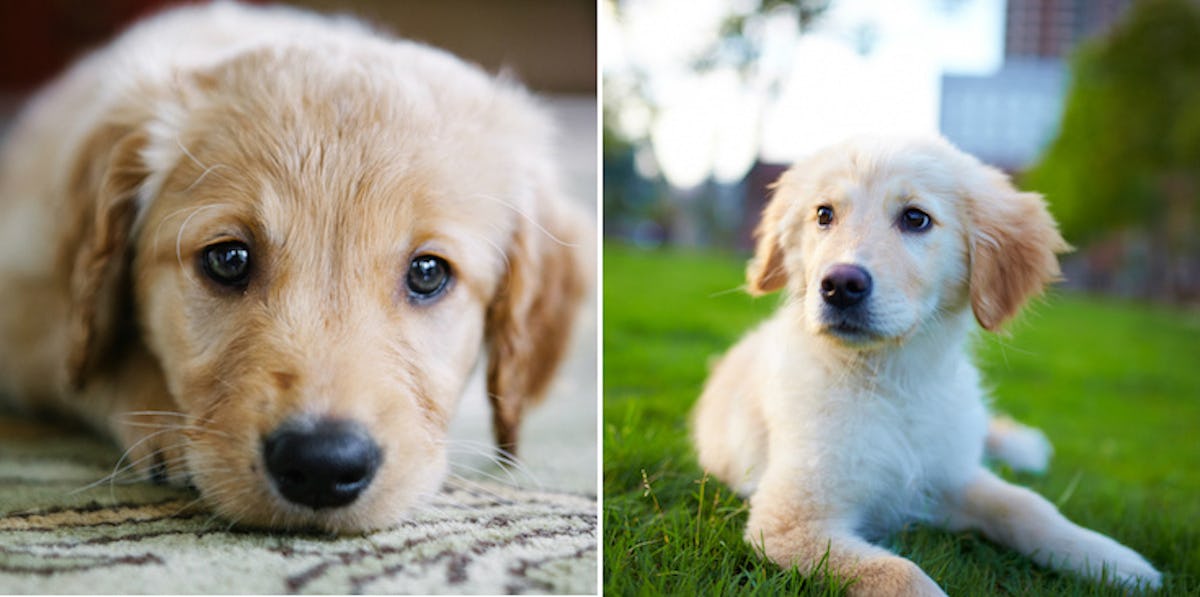 12 Pictures Of Golden Retriever Puppies To Instantly Brighten Up Your Day
Leah Flores/Bo Bo/Stocksy
Puppies, please! When it's halfway through the week, we all need a bit of a pick-me-up. The weekend is starting to get closer, and we're looking forward to some quality time spent with our pals. Now, I don't necessarily mean hitting up the bars with our besties, or spending a day wandering around the city. I mean some serious cuddle sessions and squeezing in naps between Netflix episodes with our oh-so perfect pups. We love our friends, but our fluff takes priority sometimes. Sorry, not sorry. Maybe you're having a bad day, or just need some cuteness in your life. These pictures of golden retriever puppies will surely make everything a bit brighter.
They're like little rays of sunshine, and always down to play. Life is all about balance, and so throwing the ball for awhile when you're on your lunch break at work isn't so bad. I hope you at least settle for scrolling through a camera roll of something so adorable while eating your sandwich. These pups deserve some attention, and you probably appreciate their effortless ability to make you smile just the same.
Golden retrievers, in particular, are always down to hang around. They make for some of the best companions, and probably the cutest ones, too. If you're lucky enough to have one yourself, you know that there's no shortage of loyalty in this relationship. These pictures might not even do these pups justice, but we'll work with what we got.