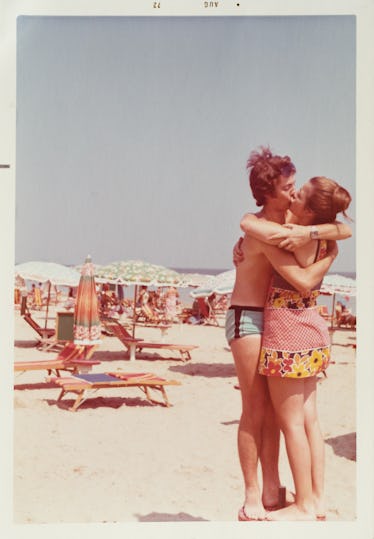 12 Old-Fashioned Ways To Show Your Partner You Love Them That We Should Bring Back
In my childhood bedroom, there's a photograph from a celebrity-themed party I attended in middle school in which a pack of tween girls dressed as Lady Gaga, Katy Perry, and Regina Spektor. I am dressed as Janis Joplin. Since grade school, I have been captivated by the '60s and '70s. So, when it comes to finding old-fashioned ways to show your partner you love them, I got you. I, like, really got you.
Old school love tactics don't need to emulate the movies or cost millions of dollars. I, as well as most of my generation, am #balling #on #a #budget, hunny. Affordable but adorable is the name of the game. You don't need to dress the part to take part in some fun old school lovey-dovey stuff — but let me tell you, it's fun. Also, platform clogs are very cute and trending right now.
No matter what you're wearing, showing your partner you care can be a fun way to add some electricity to your beaming love. Take a minute to think of something that they would love, without phones or screens.
For my fellow old souls, here are 12 old-fashioned ways to show your partner you love them.