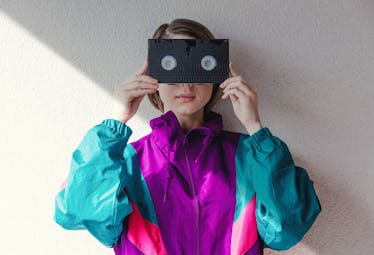 12 Nostalgic Things That'll Make Every Millennial Smile If They Got One For Their Birthday This Year
Your birthday is a time to celebrate with loved ones, eat the tastiest cake, and toast to what's to come. It's also a time to look back on past birthdays. That's when the nostalgia hits you hard. Whenever I think of pizza parties and dancing around to *NSYNC at sleepovers, I'm also reminded of all the cool gifts I used to obsess over. I begged my mom to get me the new "it" toys, like Furby and Guitar Hero. Presents were definitely a much bigger deal when you were a kid, but there are some nostalgic things for millennials you'd actually really love to get on your birthday now.
These are the things you used to love, and even if you can't find some of them today, the thought of them will make you smile. They were pretty much all the things that made the '90s the best time to grow up. (To be honest, just looking at this list of 12 nostalgic items has me drafting the longest birthday wish list ever.)
If your big day is coming up soon, now is the time to drop hints on what you'd love to see wrapped up just for you. Be subtle or outright let everyone know that you're throwing it back with a '90s-themed birthday party. Either way, I hope you have a birthday that's full of girl power and all that.