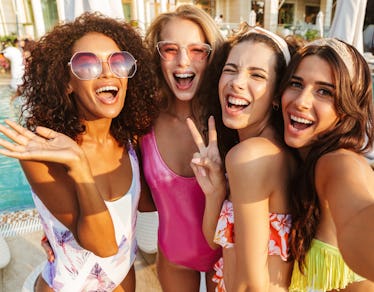 15 High School Memories Millennials Have About The Friend's House Everyone Hung Out At
Sometimes, the nostalgia hits real hard, and I find myself taking a stroll down Memory Lane. Out of all the things I miss most about growing up, the relatable high school moments I experienced at my friend's house everyone always hung out at, were definitely in there. If you can relate, you're likely nodding your head and saying, "Same," right about now.
Most people had that one friend with the coolest house which ended up being the go-to hangout spot after school. There were always the new video games ready to play on PlayStation, and their parents even set up the best snacks. (Just thinking about those days and that house, I've never longed for butterfly clips and lip smackers more.)
Not only do you miss being able to spend every moment with your hometown BFFs, but you also miss all the hottest TV shows and games from high school. If you could travel back in time, you might consider your high school days, just so you could experience these 15 things you did whenever you hung out at your friend's house. As the Fall Out Boy lyrics go — and I totally jammed out to them in my car every day on my way to high school — "Thanks for the memories."