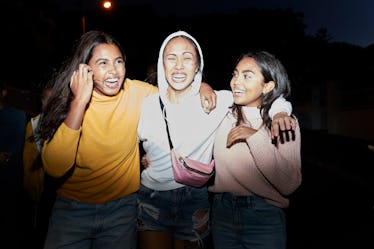 12 Important Best Friend Traditions You Should Never Let Fall Flat
You thank your lucky stars, because you don't just have a best friend — you have the forever kind of best friend. The two of you may have been going strong since day one. And even if you just met your bestie over the past few years, you still have a ton of inside jokes, hilarious stories, and important best friend traditions you never let fall flat.
If you and your best friend grew up together, you may be living in different places now because of school or your career. And as much as you'd love to buy a big mansion and live close forever, adulthood is calling. But no matter where life takes you, you shouldn't let the distance or daily responsibilities keep you from staying super close.
One way to help close the gap is by keeping these 12 best friend traditions going strong. From wishing each other a proper happy birthday to going on summer trips together, these are the things you and your bestie may have already started doing together. Now, you just need to make sure you put in the extra effort to keep them alive and well. It's a great way to ensure you have some quality time carved out with your favorite person throughout the year.