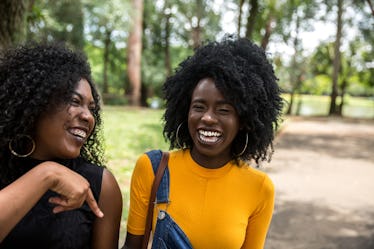 11 Silly, Ridiculous Things You'd Only Want Your Person To Know About You
Some of us are beyond blessed to have that one very special person in our lives who we can be our total selves around. You know exactly what I'm talking about — when you're home alone belting out your favorite songs and dancing like no one is watching. Your friends may very well know you, but your person — aka your best friend and other half — knows the whole you. Your family may not even know the truest you, because there are just some silly, weird things your person knows about you that you wouldn't want anyone else to. These are the embarrassing secrets or funny stories you keep locked away, and only your person has the key.
Some of these things aren't even things you have to tell your BFF. They just know it, because they know you better than anyone else. I mean, they are your other half, and you want a bestie who truly knows the real you. They love absolutely everything about you, and are proud to be your best friend. The same goes for them.
You probably know these 11 things about your person as well. You both are weirdos in the best possible way, and that's how you know you've truly met your perfect match.