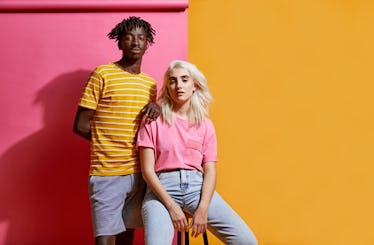 11 People Reveal The Ultimatums That Ended Their Relationships, & They're Really Impactful
"It's me or them. Take your pick." Ah, Meredith Blake, did you really think Nick Parker was going to pick you over Hallie and Annie, his beautiful twins? She gave him an ultimatum, and it didn't exactly pan out the way she wanted it to. But real life isn't The Parent Trap, and that's not always the case. While ultimatums that ended relationships do happen, sometimes it's for the best. Think about it: Do you want your partner to do something out of fear of you leaving, or do you want them to do it because they want to? People don't often like being told what to do in their everyday lives (except in the bedroom... sometimes) and an ultimatum is just that, by definition.
While perusing Reddit threads to put together a list of ultimatums that ended people's relationships, one thing that kept coming up is that ultimatums only work if the other person genuinely wants to change, but your ultimatum might be able to give them the push they need. When you think about it, that makes total sense. If you're trying to change something someone does, they're not going to respond well if it's not something they think needs changing. If they don't want to make the change, then maybe seeing an end to your relationship might be the thing that does the trick. And if it's not, then maybe ending the relationship is for the best.
Here are some of the ultimatums people gave their partners, or got themselves, that didn't exactly have happy endings.