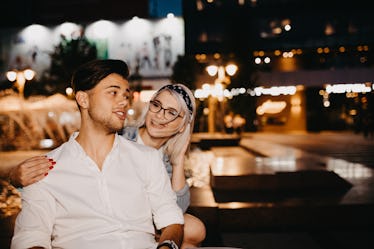 10 Birthday Experiences To Book For The Partner Who's Really Into Astrology
matrixnis/E+/Getty Images
If you thought your partner's love for reading horoscopes, studying their star sign, and tracking the planets in retrograde was just a phase — think again. Astrology is their passion, and they likely love reading up on the movement of the constellations and the power and significance of a birth chart while riding the subway to work. So it makes perfect sense to book one of these zodiac-inspired birthday experiences for your partner that are straight-up stellar.
It might sound cheesy, but a birthday party like that is written in the stars. It's made for your love, whose face lights up at the sign of another cosmic event in the city or pulls you outside for every full moon. It's the gift they've been hoping to recieve, next to a journal filled with mantras and a pack of tarot cards. Although you might not understand the hype behind astrology, they make decisions based on signs from the universe, and will continue to do so in the next year of their life.
They'll take whatever they learn from their zodiac-inspired birthday to heart and let it motivate them to take leaps into their dreams or cherish every moment. Here are 10 zodiac-inspired experiences you can book to kick things off.