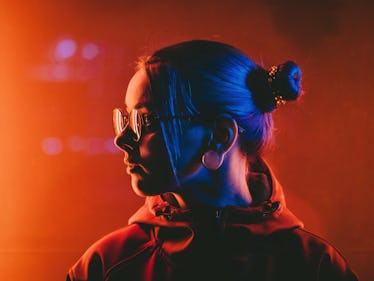 These Astrology Events In NYC This February Are Made For Every Star Sign
Kristina Kohanova / EyeEm/EyeEm Premium/Getty Images
If part of your morning routine is to read your horoscope, then attending an astrology-related event in the city is right up your alley. It'll let you dive deeper into your water, fire, air, or earth sign, or get guidance from the universe on your social life, relationships, or passions. Not to mention, it'll let you do it all with glittering skyscrapers and astrology-loving besties by your side. There are a bunch of astrology events in NYC in February 2020 that you can start with.
Before you start pulling out your planner and jotting a few of these tarot card and palm reading sessions down, riddle me this: What do you love most about your zodiac sign? Is it that being a Sagittarius explains your desire to travel the world on the reg and make everyone in the room laugh? Do you adore being a Leo because it means you're a social butterfly who can strike up a convo with anyone in the room? Truth is, every sign has its strengths, and focusing on and reading into those strengths can reveal a lot about you.
Of course, attending an astrology even in NYC this month can also give you a glimpse into who you are a person, what makes you tick, and what you have to expect from life. Do yourself a favor and leave some room in your busy schedule for these five events.