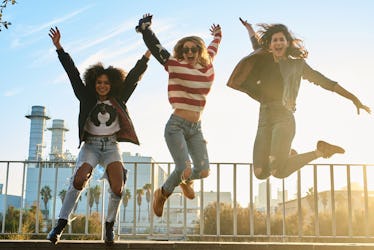 10 Fun Things To Do On A Long Weekend That Don't Cost Any Money
God bless long weekends. It truly is one of the best feelings in the world when you have that extra day of play that you can literally do anything you want with. Although for some of us, we can't go too ham with that third day off because we don't want to blow our budget. Still, that doesn't mean there aren't some fun things to do on a long weekend for free. You could go the whole three days without spending a ton, and still have the most epic long weekend ever with your friends. It's true what they say that money can't buy you happiness — aka, an awesome three day weekend.
You're most likely off from work that extra day, so it's totally understandable if you'd rather use that time to save some money and chill at home rather than drop it on an activity. But, you can go the thrifty route with your three days, and still jam-pack them with some cool plans. That extra day really blesses you with a lot of extra free time, so you can't go wrong with picking any of these 10 activities we put together. We're grateful for long weekends, and we hope you have the most epic one ever without worrying about spending a lot.