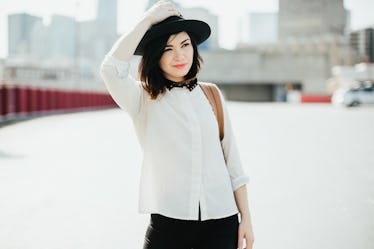 14 Things To Do On A Long Weekend That Don't Involve Drinking
Long weekends are seriously a blessing, and they don't come around super often. But when they do happen, you may find yourself struggling to decide on how to make the most of your time off. It's often easier to stick with what you usually do on any 'ole weekend instead of venturing into new territory. If you're 21 and up, going out and drinking might typically be one of your plans of choice. There's nothing wrong with going out and drinking at your fave spots with your fave people, as long as you're responsible about it. But if you want to try something different from your usual plan and spend your money elsewhere, there are a ton of things to do on long weekends without drinking.
If you want to get creative with your crew, think about what you've always wanted to do and start making a bucket list. That's one of the easiest ways epic plans are made. Also, you actually have an extra day to do these things, so take advantage of that.
Anything that is done with alcohol can also easily be done without it. Think of all the money you might be saving! Even if you're more of a homebody, some of these activities may still be right up your alley.