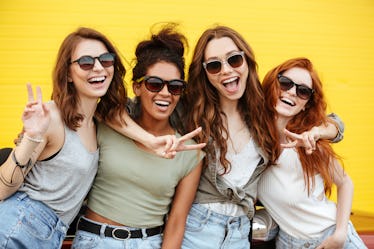 The 10 Good, Great, & Scary Things About Adulting That Every Millennial Will Say, "Same" To
Terms like "adulting" and "millennials" are thrown about constantly nowadays, but no one truly understands either of them unless you are a millennial who's currently living adulthood. There are some things that you weren't prepared to experience in your 20s. You probably didn't need that extra calculus class in high school, but a 101 on rent control or a 401k would have been beneficial. Also, the definition of adulthood changes with each generation, and your parent's experiences were likely very different compared to your experiences. There are some things only millennials understand about adulting, and have us all saying, "same."
I can't tell you how many times I've had to explain things like online dating or blogging to my mom, and the concepts just go straight over her head. It's a different world today, and as much as I'll never understand how she grew up without the Internet, she'll never understand how important an Instagram like is to my ego.
As great, scary, and fun as some of these 10 things we deal with in adulthood can be in our generation, one thing for sure is that millennials are going through them together. That deserves a ton of hand clap emojis.