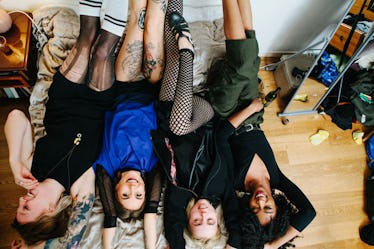 10 People You Meet Before 30 Who Teach You The Most Underrated Life Lessons
Every new decade represents a different chapter in your life. Your 20s are a time to discover who you are, and what you want to do. Adulthood is finally here, and you're trying to balance it as best you can. Along the way, there are a few lessons you must learn, and it's the people who teach you life lessons you never knew you needed in your 20s who are the most invaluable of them all.
You know those special people in your life. They would be your supporting cast on your very own TV show. These are the people who have made an impact — whether you've noticed it or not. Of course, you have your obvious close friends and family members, but there are a few other people on this list of 10 people who you may never even thought about.
As you experience your late 20s, and onto your 30s, you'll soon realize that it was these special people who made you into the adult you are today. If you haven't had one of these people to teach you something yet, don't worry. They're coming. You'll find your people as you navigate life.