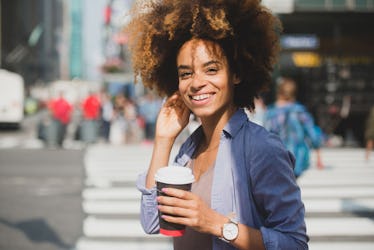 8 Life Lessons To Live By In Your 20s That Were Mandatory In Grade School
Gone are the good old days when your only job was to go to school, come home to a yummy snack, and play outside with your friends. Grade school was honestly a luxury if you really think about it. Sure, you were learning, but you'd give anything right now for those days of nap time, endless hours of coloring, and sharing Gushers with your bestie. Believe it or not, there are life lessons to live by in your 20s that are directly linked to things that were mandatory in grade school.
Who knew? There are so many mannerisms you learned in school that stayed with you because of how much you did them on the regular. From the second your parents dropped you off on the first day of kindergarten, you've been a professional student. Do you know how long it took me to stop raising my hand in public or at my first job when I wanted to speak? Stuff like that might have seemed tedious in grade school, but it was all part of a bigger plan. Let's just say grade school went all Karate Kid on us, and in your 20s, you'd be wise to wax on these genuine life lessons, and wax off unnecessary stress.