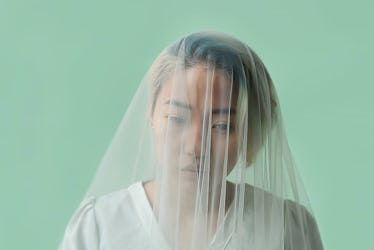 10 Heart-Wrenching Stories About Breakups Will Make You Bawl
Breakups are rarely easy, regardless of how or why a relationship ended. But there are breakups, and then there are breakups — the type of endings that are all-consuming, make you feel physically sick, and convince you that you might not be able to endure another day. Fortunately, no matter how bad a breakup seems in the moment, life does go on. And while reading heart-wrenching stories about breakups has the potential to bring back memories of the last time you went through a breakup, they're good reminders that you're not alone. Even though some of the struggles that come with going through a particularly bad breakup are individual, rest assured everyone has experienced or will experience that feeling at some point in their life.
Even though stories of heartbreak can be an immense bummer, it can also be reassuring to know that what's happened to you is pretty universal. And no matter how long it takes, even if you never fully let go of the pain, coping with heartbreak does get easier as time goes on. So, if you're coming to terms with a recent breakup, or you're just in the mood for some #RealTalk, here are 10 very sad breakup stories. You're probably going to want to have a box of tissues on hand.