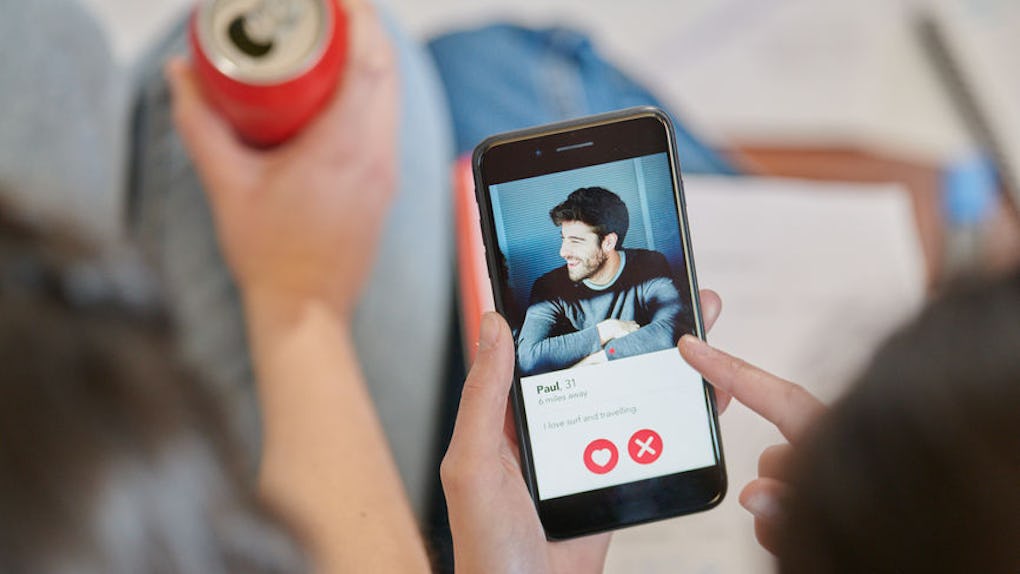 Guille Faingold/Stocksy
10 Clever Questions To Ask On A Dating App, Because It Isn't All Fun & Games
Whether or not you ever pictured yourself picking up potential partners on a dating app, it's kind of an inevitable part of the world we live in now. And honestly, I think it's great. I met my live-in boyfriend on a dating app, and I made the first move. So, if you want to turn a Tinder flirtationship into something more, then these clever questions to ask on a dating app will help you get there.
Obviously, it can be intimidating to send the first message to someone you find attractive. But, that's why dating apps exist! It's a lot easier to talk to someone on an app than in person, and that's OK! But, if you want a relationship, you can't be afraid of having a real conversation on dating apps.
Refrain from the basic "hi," or "what's up?" if you want the person to respond. I mean, put yourself in their shoes. If you have several messages in your Tinder inbox, and half of them say "hey," then the chances of them picking you out of that crowd are slim to none. In fact, twenty percent of messages sent on Tinder begin with the word "hey," a rep for Tinder told Elite Daily, so it may not be the best way to set yourself apart.
So, whether you want a date, a quick hookup, a serious relationship, or anything else, consider asking these questions.