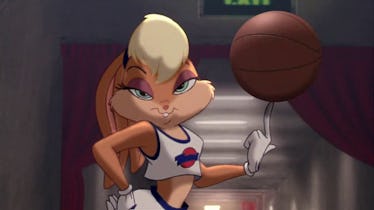 41 People Reveal The Fictional Character That Sparked Their Sexual Awakening & OMG
Puberty is weird. You never know when or where it's going to strike, but when it does, it's powerful — and awkward. Oftentimes, it's those early experiences that really shape our idea of sexuality for the rest of our lives. For example, my first lust was David Bowie as Jareth in Labyrinth. That sexy accent, that fluffy hair, that… ahem... codpiece. Oh, baby! It was like lightning struck me in the pants. Since the object of my first (and very formative) hormone rush was an imaginary character, I was curious about the other fictional characters that sexually awakened people. Because, as it turns out, I am far from alone. A lot of other folks also remember the first time they got turned on by an imaginary character. Lucky for us, they don't just remember them, but were willing to fess up on reddit (repeatedly) — the good, bad, and, honestly, kinda weird.
What I discovered from reading through their confessions was, first of all, I wasn't alone. Bowie's codpiece was the accessory that launched a thousand libidos. I also learned that despite being family-friendly fare, animated Disney movies were also responsible for many sexual awakenings — especially if they featured anthropomorphic animals. Harry Potter and friends wingardium leviosa'd a lot of pants, and Buffy the Vampire Slayer features heavily in queer girl sexual awakenings (obviously). Here's what fictional characters first tickled these redditor's fancies.