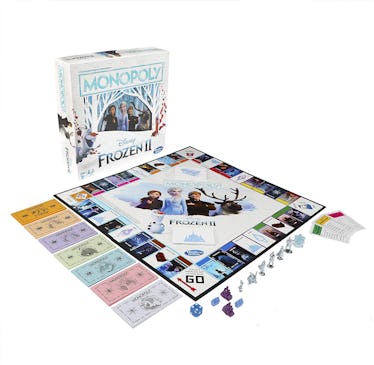 10 Board & Card Games To Play With Your Roomies When You're Bored AF
Right now, you and your roommates may be sitting on the couch and talking about how you're so bored. The games on your phones might have been played too much, or you might have run out of episodes of your fave sitcom. How about you do something old-school and whip out the very best board and card games to play with your roommates? Their complex rules or whimsical pieces have the ability to entertain you for hours — especially if you prep some snacks in advance.
Some of these games require you to roll a pair of dice, and others bring your favorite memes to life. They may challenge you to think outside of the box, or simply crack your bestie's code. When you're dishing out the fake money or setting up your space to play, you may be hit with a wave of nostalgia and remember the nights when you played Yahtzee with your mom in high school. Or spent hours tackling the classics like Monopoly, Sorry!, and Mouse Trap with your younger siblings.
That's truly the hidden beauty behind board and card games. They remind you of a simpler time, and totally immerse you in the world of a hungry hippo or Jenga block. Here are the 10 games you should play with your roommates when you're chilling at home. See you never, boredom.