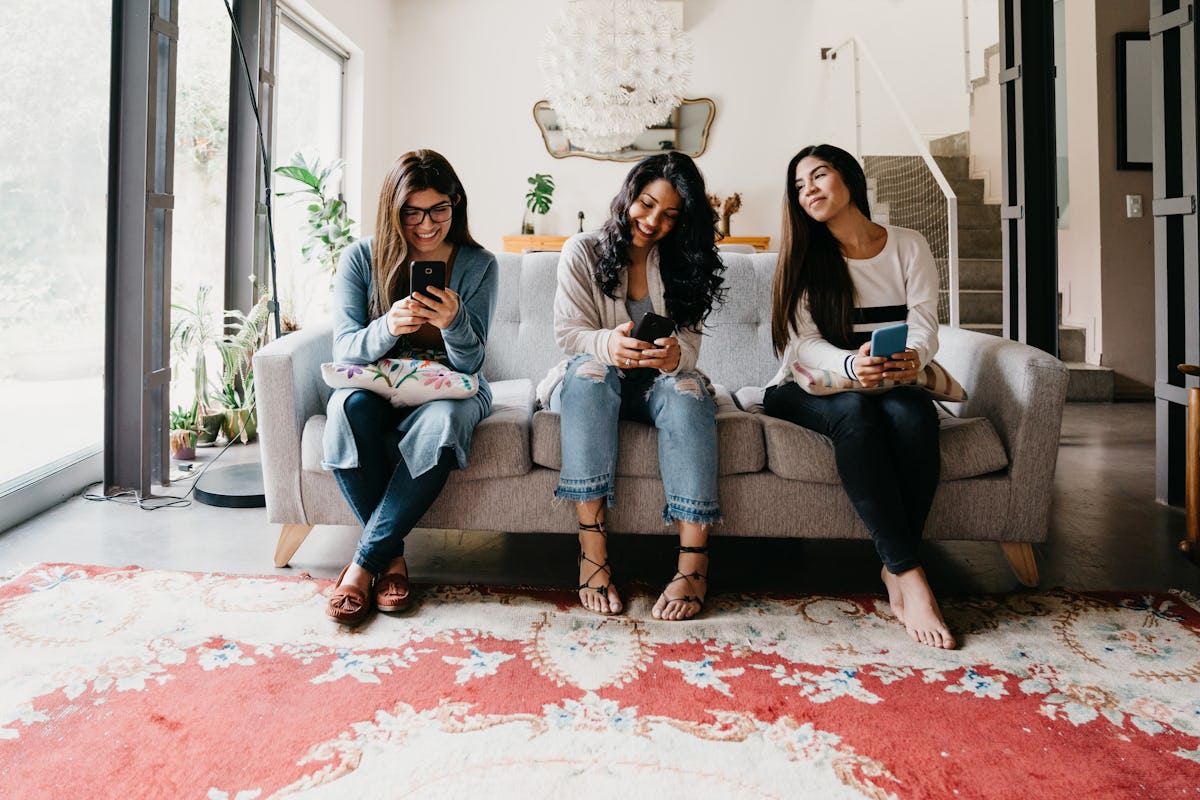 Play These 10 iPhone Games With Your Friends When You're Bored AF
FilippoBacci/E+/Getty Images
If you're chilling out at home this weekend, odds are, you might get a little bored. You may open up your go-to apps and see zero new #content, because you've already scrolled through it all. Don't look at your roommates and say "ugh," OK? Simply download the best iPhone games to play with your friends that will keep you entertained for hours on end.
These games were designed for times like this when you don't have any plans but still want to hang out with your best buds. They allow everyone in your group chats to compete amongst each other, and try to claim their "first place" crown. Some require you to pick a whimsical character and race it down a fantasy world's track. Others ask you to come up with words for points in a Scrabble-like setting.
No matter what the quest may be, though, these games can all be played from the comfort of your couch. They don't require you to switch out of your sweatpants or ditch your cozy blankets. (Phew, that was a close one.) These 10 games bring your friends together for some quality fun, and make sure you're never bored while you're sitting at home.