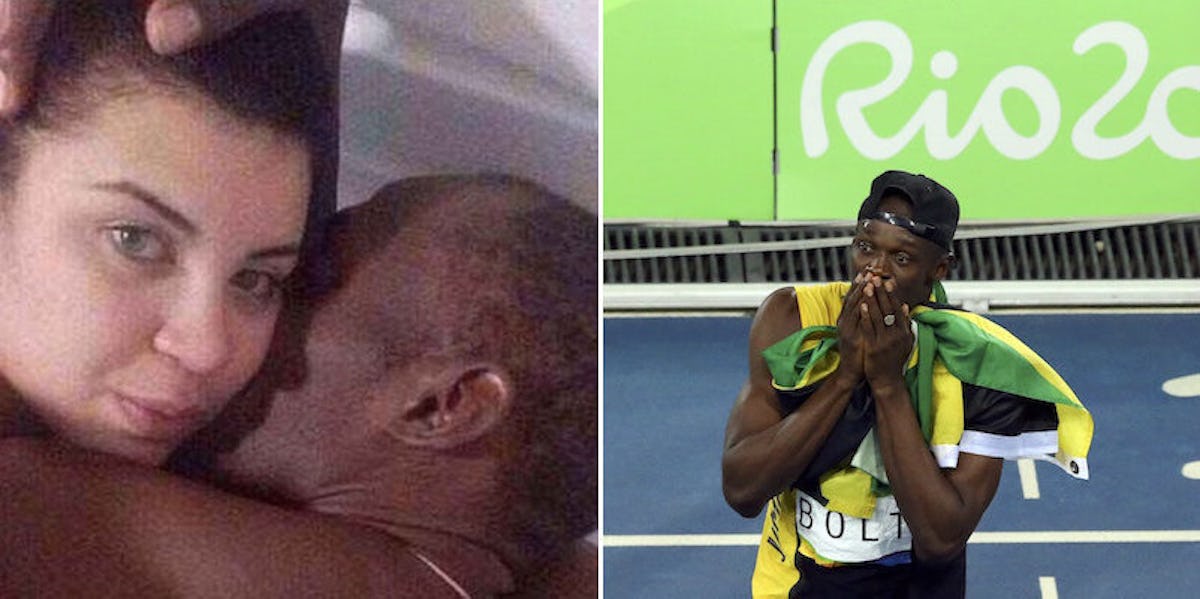 Usain Bolt Snapchats Second Wild Night In London, Takes 8 Women Back To Hotel
WhatsApp/REUTERS
Usain Bolt is currently on a week-long bender, and it's hard not to find that slightly impressive.
The Jamaican sprinter continued his riotous birthday for a FOURTH night on Tuesday (second in London) and, yes, you bet your ass there was more debauchery.
Bolt managed to cram eight women into a taxi headed for his hotel after partying in London, according to the Daily Mail. It's worth noting, however, there are no photos to prove this.
Before the night of party antics, he was pictured leaving his hotel with a woman in a dress (at least, I think that's a dress).
The previous night Bolt took home two women.
Bolt tore up the Cirque le Soir club on Monday night, even grabbing the mic and rapping with his celebrity friends, including rapper Post Malone.
Waitress Yvett, 23, posted a couple of Instagram videos of the champion enjoying himself. She told the Daily Mail,
He skipped the closing ceremony in Rio because he wanted to come party with his Cirque le Soir family – he's been coming here for years. I've seen him here about five or six times before. We gave him the mic and he was telling everybody it had been his birthday a couple of days ago. People were buying him drinks – champagne, Sex on the Beach, Kamikaze shots – everybody was just appreciating him and celebrating his gold medals.
Back in Jamaican, Bolt's girlfriend Kasi Bennett has remained tight-lipped about the cheating saga.
However, she did like a tweet that read,
You traded your life with a goddess for a one night fling with someone who will never even come close. I can't.
Neither Kasi nor Bolt have publicly addressed the photos of him in his Olympic bed with Jady Duarte.
Citations: Daily Mail