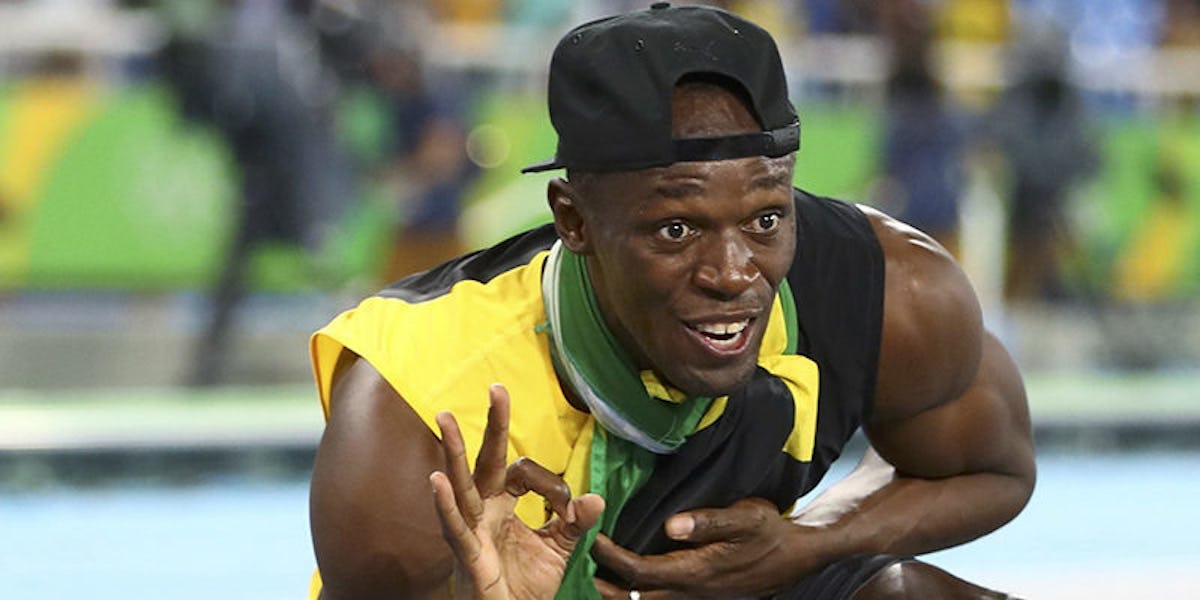 Usain Bolt Takes Two More Women Back To Hotel In New Pics From Wild Birthday
REUTERS
It looks like Usain Bolt continued his birthday rampage long into the early hours of Tuesday morning.
The Jamaican sprinter was pictured ushering two women into a hotel elevator after a night of partying at Cirque le Soir in central London.
It comes just hours after Bolt was caught on camera getting intimate with three women in Rio.
Bolt tore up the club on Monday night, even grabbing the mic and rapping with his celebrity friends, including rapper Post Malone.
Waitress Yvett, 23, posted a couple of Instagram videos of the champion enjoying himself. She told the Daily Mail,
He skipped the closing ceremony in Rio because he wanted to come party with his Cirque le Soir family – he's been coming here for years. I've seen him here about five or six times before. We gave him the mic and he was telling everybody it had been his birthday a couple of days ago. People were buying him drinks – champagne, Sex on the Beach, Kamikaze shots – everybody was just appreciating him and celebrating his gold medals.
As Bolt relentlessly celebrates his sister has defended his actions.
Christine Bolt-Hylton, 32, said what's happened this weekend is not enough to end Bolt's relationship with girlfriend Kasi Bennett.
She explained,
I'm sure Kasi will be used to it by now. She is used to seeing pictures like this. People ask for pictures with him and he is always willing to have pictures. She is used to him being in the public domain. I don't think anything happened between him and the Brazilian girl. He loves Kasi too much to jeopardize the relationship. I'm looking at the pictures and it doesn't look like he was doing anything with her.