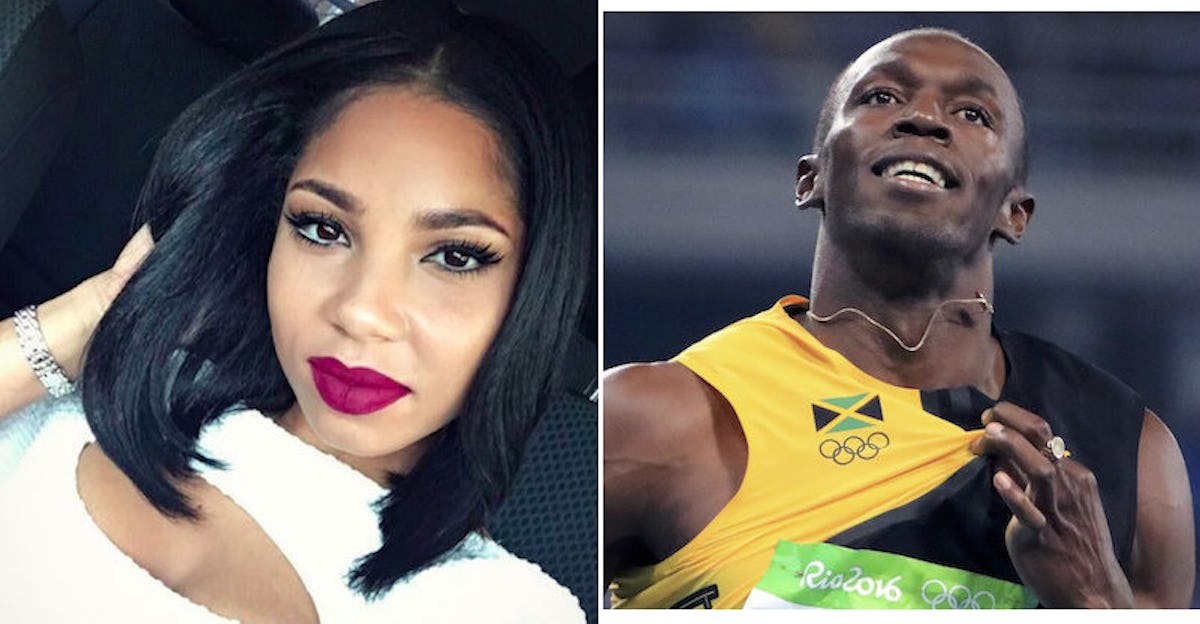 Usain Bolt's Sister Reveals How Relationship With GF Works: She's 'Used To It'
Instagram/REUTERS
Those photos and videos of Usain Bolt getting it on with three ladies over the weekend won't be enough to end his relationship with Kasi Bennett because "she's used to it," his sister claims.
Christine Bolt-Hylton, 32, said she doesn't think it looks like anything happened between her brother and Jady Duarte -- the 20-year-old student he was pictured in bed with on Sunday morning.
According to the Daily Mail, she said,
I'm sure Kasi will be used to it by now. She is used to seeing pictures like this. People ask for pictures with him and he is always willing to have pictures. She is used to him being in the public domain. I don't think anything happened between him and the Brazilian girl. He loves Kasi too much to jeopardize the relationship. I'm looking at the pictures and it doesn't look like he was doing anything with her.
Christine said, "Usain doesn't believe in cheating," but he should apologize to Kasi for the pictures of him with Jady. She added,
Kasi was definitely OK with the party pictures. The pictures with the girl he should definitely apologize for.
Whatever REALLY happened in Rio, it certainly doesn't seem to be playing on Bolt's mind.
He landed in London on Monday and partied until 4:30 am on a school night. Bolt continued his 30th birthday celebrations at Cirque le Soir nightclub.
Waitress Yvett, 23, posted a couple of Instagram videos of him rapping. She told Daily Mail,
He skipped the closing ceremony in Rio because he wanted to come party with his Cirque le Soir family – he's been coming here for years. I've seen him here about five or six times before. We gave him the mic and he was telling everybody it had been his birthday a couple of days ago. People were buying him drinks – champagne, Sex on the Beach, Kamikaze shots – everybody was just appreciating him and celebrating his gold medals.
This time, however, Bolt wasn't pictured getting cozy with anyone -- though he did go back to his hotel with two women, according to Daily Mail.