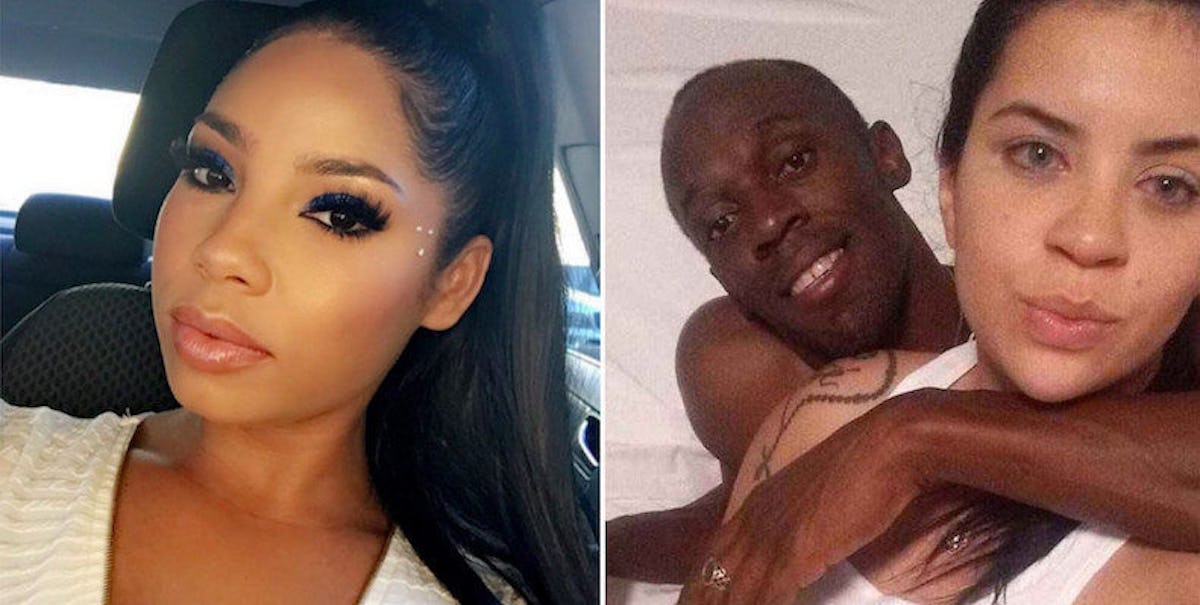 Usain Bolt's GF Breaks Her Silence On Twitter Following The Cheating Drama
Instagram/WhatsApp
It looks like Usain Bolt's girlfriend Kasi Bennett is doing her best to stay out of this messy cheating drama.
The 26-year-old posted on social media for the first time since her sprinter boyfriend was pictured in bed with student Jady Duarte after they met in a Rio nightclub.
She retweeted a funny picture on Twitter and said,
I'm screaminggggg.
I'm screaminggggg https://t.co/DMCVUCEC3W — Kasi B. (@kasi__b) August 22, 2016
Neither Bolt nor Kasi have publicly addressed the Rio pictures yet.
The sprinter appeared to completely ignore the situation by posting a response to Prince Harry who wished him a happy birthday and challenged him to a race on Twitter.
Meanwhile, people are flocking to Kasi's Instagram account to post messages of support.
One user commented on this photo,
Omg. How could he cheat on you again and again???? Kick him and find someone better!!!!! You don't need this loverat.
Another added,
I CAN'T BELIEVE THAT BITCH CHEATED ON YOU YOU'RE A FUCKING GODDESS.
Bolt met Jady Duarte at Boate All In nightclub in Rio de Janeiro, Brazil on Saturday night.
According to extra.globo.com, she spent an intimate night with the sprinter and sent photos to a close group of girlfriends on WhatsApp. Within hours, those pictures were making headlines around the world.
Speaking of the impact it's had on her, she told the news website,
It's very negative. I never wanted to be famous, I'm dying of shame.
Jady said she was approached by Bolt's security and at first had no idea whom he was.
She didn't reveal details about the encounter but described it as "normal."
Jady said,
It was not a big deal. It was normal.
Elite Daily has contacted Usain Bolt's representatives for comment.