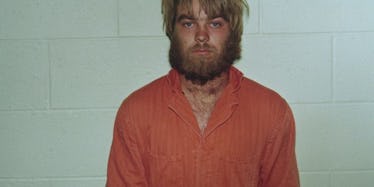 Steven Avery Allegedly Molested Nephew Brendan Dassey
A 2006 police interview obtained by The Wrap reveals Steven Avery of "Making A Murderer" may have sexually assaulted his nephew, Brendan Dassey.
Avery and Dassey were arrested in 2005 and 2006 respectively for the October 2005 murder of photographer Teresa Halbach. Though Avery has maintained his innocence throughout the case, the allegation that he may have molested Dassey casts major doubts on the validity of the nephew's confession.
In the transcript, which is available on The Wrap, Dassey admits to officers that Avery touched him "through the pants" on several occasions. He says he would try to "get [him] off of me," but Avery would "wrestle" and overpower him.
Also obtained is a transcript of a phone call Dassey made to his mother shortly after the interrogation, in which he relays the alleged details of his confession to her.
Interestingly, though the transcripts were included in Avery and Dassey's criminal trial, no charges against the former were filed for sexual assault.
Avery's legal team has since denied Dassey's molestation allegations.
Read the transcripts here.
Citations: Steven Avery May Have Molested Brendan Dassey (Refinery29), 'Making a Murderer': What Brendan Dassey Said About Steven Avery 'Touching' Him (Transcripts) (The Wrap)