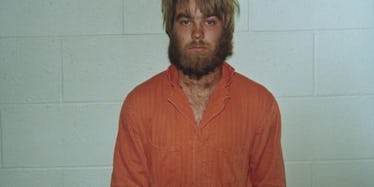 A Definitive Guide To The Emotions You Feel During 'Making A Murderer'
Netflix
F*ck Wisconsin. F*ck Manitowoc County. F*ck Ken Kratz. F*ck Len Kachinsky.
F*ck that dude who interrogated Brendan Dassey enough to get a confession out of him. F*ck those other two d-bag investigators who forced Brendan to admit to murder. F*ck Lieutenant Lenk.
F*ck the law.
In case you didn't pick up on it, over New Year's break, I, like everyone else you know, watched "Making a Murderer," the absurdly frustrating tale of Wisconsin continuously butt-pounding the Avery family that took the Internet by storm.
It turned two small-town defense attorneys into Hollywood sex symbols, rallied the country to petition the president to have rulings overturned and even turned Emmy Rossum into a couch potato.
It also gave everyone who watched it major rage problems.
Just know, you weren't alone riding the emotional roller coaster one tends to ride while watching "Making a Murderer." We all felt it, and we all went through the same 11 phases.
Phase 1: *Mouth stays agape for two months.*
Phase 2: NONE OF US HAVE ANAL SACS ANYMORE.
Phase 3: Great. Totally cool about everything.
Phase 4: You realize despite being in control of your life, it is actually the Wisconsin law system that knocks.
Phase 5: Make jokes! Ba-dum ching! *cries*
Phase 6: BUT, WHAAAAAAAAAAT!??!?!?!?!
Phase 7: You realize these two pieces of eye candy were the only things making any sense during the show.
Phase 8: Am I watching another ep... OF COURSE, I'M WATCHING ANOTHER EPISODE. ARE YOU AS BLIND AS THE JURY IN THIS CASE, NETFLIX?
Phase 8: You begin eating Bayer Aspirin like M&M's.
Phase 9: *Your best friend holds you back.* No, no! Let her go. She needs to do this. It's her journey.
Phase 10: THIS IS WHAT WE WERE SAYING THE WHOLE DANG TIME.
Phase 11: THIS IS ALSO WHAT WE'VE ALL BEEN SAYING.
I hate everything.