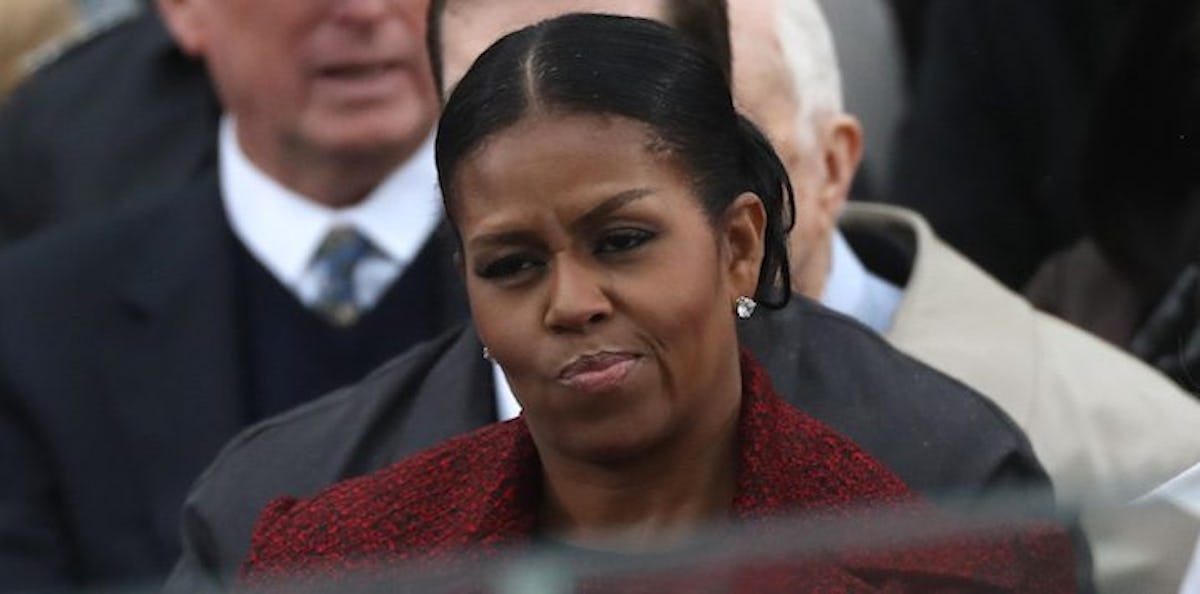 Michelle Obama Would Not Approve Of Trump's Favorite White House Snack
REUTERS
Donald Trump has been settling in to his new life in the White House as president.
It's been a strange transition for several reasons.
But he's managed to keep one comfort from home: his snacks.
Trump is apparently keeping Lay's potato chips on hand at the White House.
For his first breakfast on Saturday, he apparently had "fresh fruit, pastries and other treats."
All of this sugar and junk food would not please Michelle Obama, who spent eight years campaigning for healthy eating and living.
For someone who spent his adult life in charge of properties, and thus in control of the specifics of his living space, it must be odd to now be living in this historic home.
Trump has made some changes, including making his drapes gold.
Trump talked a bit about his new home in an interview with the New York Times. He said it's "something very special" to know you're staying in the same place where Abraham Lincoln slept. He said,
Knowing all of that, it's different, than, you know, just pure elegance and room size.
This may not be the first time Trump has slept in the same place as a previous president. An unconfirmed dossier said he hired prostitutes to perform a golden shower on a bed where former President Barack Obama slept in Russia.
As of yet, there are no reports (confirmed or otherwise) that Trump is having extra company in the White House bed.
In fact, Trump, by all reports, is quite alone in the White House, aside from staff. His third wife, Melania, and his son Barron are not living full-time in D.C.
Instead, they are staying in New York City as Barron continues school there and travels to the White House on weekends. Trump "demurred" when the Times reporter asked if he was feeling lonely without them.
Despite these troubles, Trump particularly enjoys the phones at the White House. He said,
These are the most beautiful phones I've ever used in my life.
Silver linings, huh?
Citations: It's No Trump Tower, but White House Has 'Beautiful' Phones (New York Times), Lay's potato chips in the White House kitchen, cable news at 6 a.m., Andrew Jackson's portrait in the Oval Office and nights alone in the suite where Lincoln slept: Trump's White House revealed (Daily Mail)