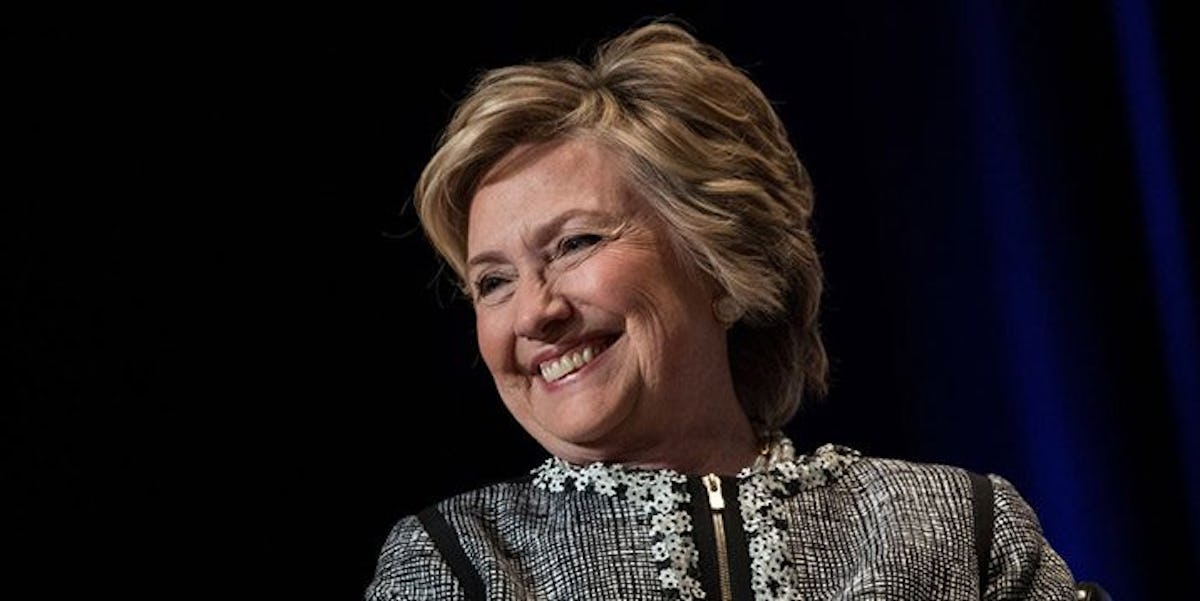 Hillary Clinton Tweeted Her Thoughts On Trump's Trans Military Ban And It's Savage
Drew Angerer/Getty Images
Hillary Clinton made no mistake in making sure everyone knows what she thinks about President Donald Trump's imminent military ban on transgender people. On Thursday, Aug. 24, Clinton tweeted about Trump's trans military ban with a message that featured a single word: "Correct." That's the caption she used as she promoted a separate tweet, which read,
There's NO reason for a transgender ban. Military isn't asking for it. Americans don't want it. This is about Trump embrace of hate. Period.
Those particular words were initially tweeted by VoteVets.org, a progressive advocacy group that focuses on veteran-related issues.
Clinton's tweet was timely, too, considering the news that had been reported the night before. On Wednesday night, the Wall Street Journal reported that the Trump administration is ready to send an order to the Department of Defense (DoD), with instruction to formally ban transgender people from joining the military, while also laying out guidelines for how the tenure of current transgender members of the armed services should be affected.
The Journal's report also stated that the White House will instruct the DoD to not pay for the gender reassignment surgeries of transgender military members.
The National Center for Transgender Equality estimates the number of transgender service members -- between those in active duty and in the reserves or national guard -- at around 15,000 people.
News that the White House will send formal direction to the DoD comes almost a month after Trump first tweeted about a military ban of transgender people.
The president announced that he had decided to issue the ban after consulting with American military generals, but further reports indicated that the subject of the ban lacked the cohesion Trump implied.
Eventually, Gen. Joseph Dunford, the nation's top military official, penned a letter that announced the military would not be issue any ban until Trump sent an actual plan to the Pentagon.
Now, it looks like the president is ready to send that plan, and it's clear what Hillary Clinton thinks about it.