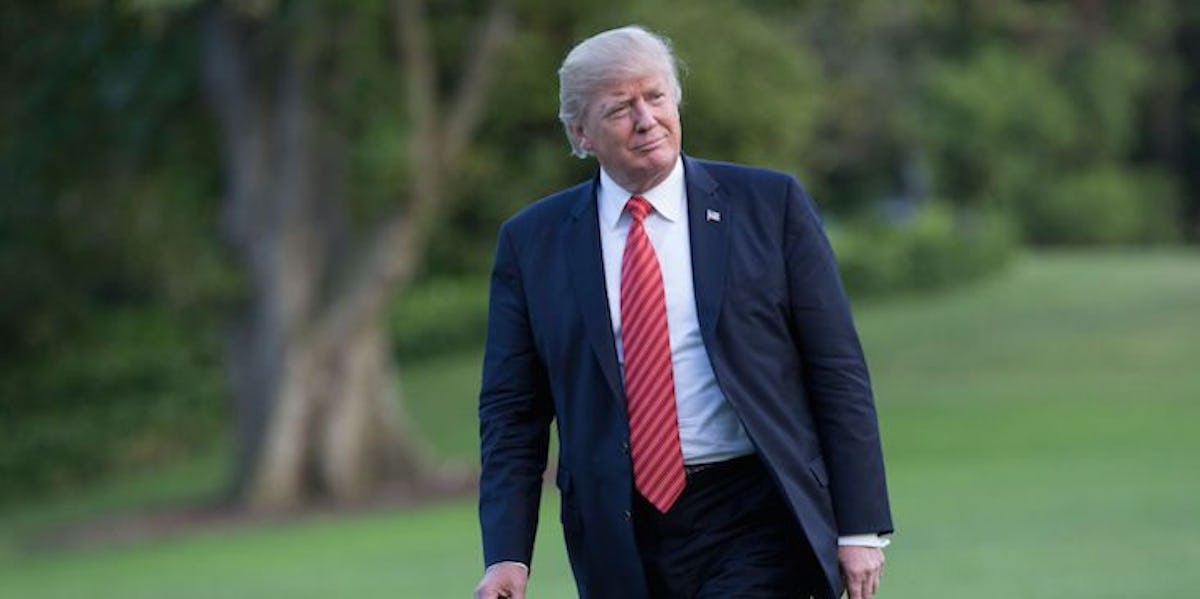 Former Trump Campaign Adviser Says Impeachment Will Lead To "Spasm Of Violence"
Chris Kleponis-Pool/Getty Images
As the Russia investigation continues and the president continues to attack Republicans on Twitter, the possible impeachment of Donald Trump has been on many people's minds. But, according to one notorious former Trump campaign adviser, that would be a huuuuge mistake. Roger Stone said that impeaching Trump would lead to a "spasm of violence" in the United States, so that's fun.
Stone said this on Wednesday, Aug. 24 in an interview with TMZ, who found him at the Los Angeles International Airport. In the interview, which was recorded on video, Stone said,
Try to impeach him. Just try it. You will have a spasm of violence in this country, an insurrection like you have never seen before. ... Both sides are heavily armed, my friend.
The former campaign adviser said that people calling for impeachment are those who didn't vote for him and saw the election as a loss. He said they "need to get over it."
Meanwhile, Stone said, "the people will not stand for impeachment," should it come to that. That's where the whole "both sides are heavily armed" thing came in. Stone seemed to echo the president's infamous comments on the violence in Charlottesville, saying that "there will be violence on both sides." He clarified that he was not "advocating" for violence but just "predicting" that that would be the outcome.
Stone was a campaign adviser for Trump during the 2016 election but left the campaign in August 2015. Stone said he quit; Trump said he fired him. Stone's a pretty notorious guy known for making outlandish comments and promoting conspiracy theories in his efforts to promote the Republican he wants to win a campaign. He was all over supporting Trump, despite leaving the campaign officially. He also has a shady relationship with Wikileaks. There's a crazy Netflix documentary about him called Get Me Roger Stone that you should check out.
There have been many calls for Trump's impeachment, both from the public and from politicians. Representative Al Green called for impeachment on the floor of the House of Representatives in May while Representative Brad Sherman circulated an article of impeachment in June. However, that doesn't mean all that much. Impeachment is a long process and Republicans outnumber Democrats in Congress, which would likely prevent a full impeachment.