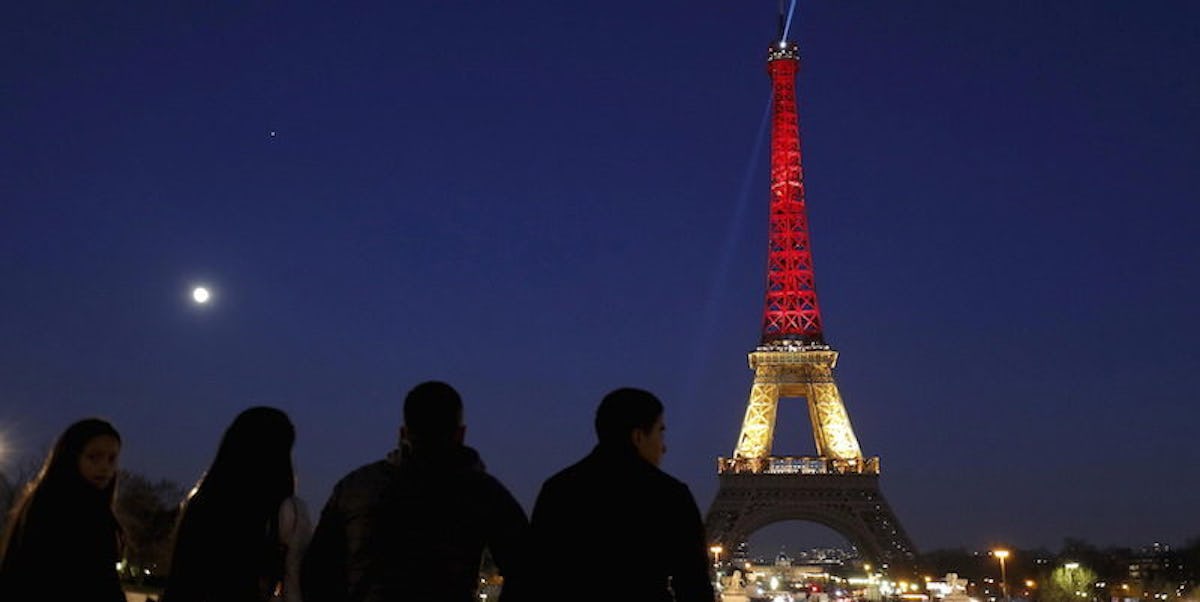 The Brussels Bombers Had Allegedly Planned Another Attack On France
REUTERS / Philippe Wojazer
The people who carried out the Brussels attacks last month originally planned to strike France, the Belgian federal prosecutor's office said.
The extremists reportedly planned to launch a second round of attacks in France, after initially hitting Paris in a series of attacks on November 13.
They changed their plans, however, due to the speed of investigations following the Paris attacks, Associated Press reports. They decided instead to quickly strike in Brussels, Belgium.
The March 22 attack in Brussels happened just four days after Salah Abdeslam, the suspected organizer of the Paris attacks, was arrested in Belgium.
French Prime Minister Manuel Valls said,
It's fresh proof of the very real threat that weighs on all of Europe, and on France in particular.
Belgian Justice Minister Koen Geens was also clear about the ongoing threat. He said,
If we secure one place, another target opens up.
Authorities obtained a laptop with a message reportedly from Ibrahim El Bakraoui, who was a suicide bomber at Brussels Airport. The message said he felt "in a hurry" as he was "being hunted from everywhere."
In the March 22 attacks in Brussels, explosions at Brussels Airport and the Maelbeek subway station killed 32 people. The November 13 attacks in Paris hit several locations around the city, killing 130 people.
Belgian authorities have been carrying out raids and investigations following the attacks. Mohamed Abrini, a Belgian-Moroccan seen with the suicide bombers at Brussels Airport, was arrested in Belgium on Friday. He was identified as a suspect in the Paris attacks in the fall and was one of Europe's most wanted men.
Osama Krayem was also arrested and is believed to be linked to the Brussels subway attack.
Belgian Justice Minister Geens said,
We can hope that the cell around Abdeslam and Abbaoud is just about caught but we should not believe it. In any case we need to remain very alert and new cells can pop up at any moment. The facts have already taught us that.
Citations: OFFICIALS: GROUP THAT HIT BRUSSELS PLANNED 2ND FRANCE ATTACK (Associated Press)