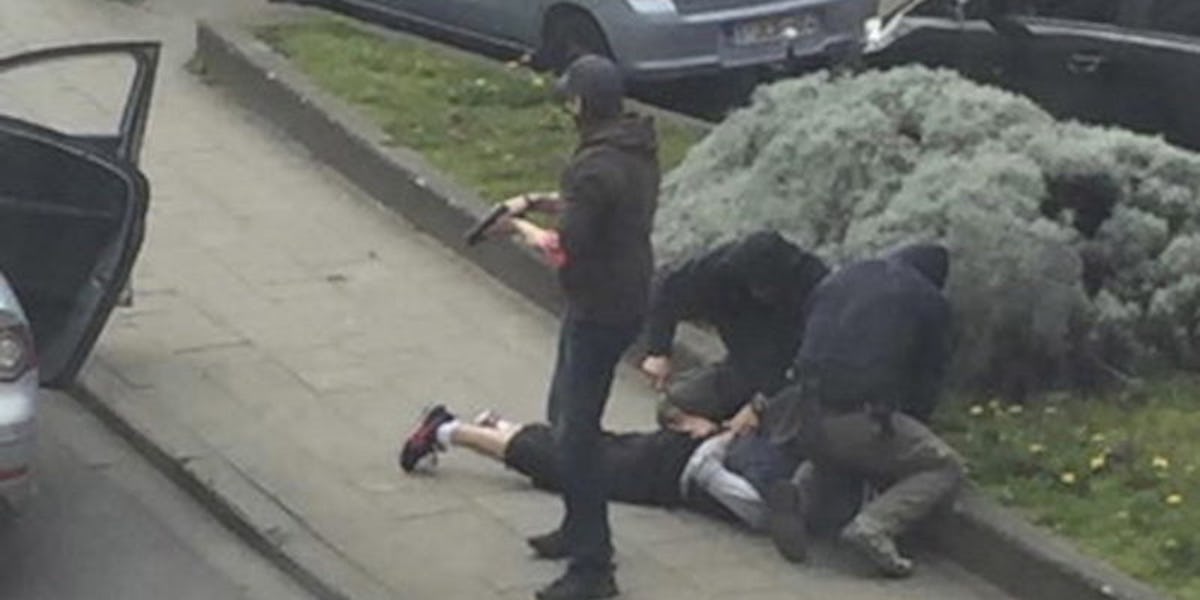 Suspect Linked To Both The Paris And Brussels Attacks Arrested In Belgium
REUTERS
A suspect linked to both the March attacks in Brussels and the November attacks in Paris was arrested in Belgium on Friday.
Mohamed Abrini, 31, is suspected of being the third man who launched an attack on Brussels Airport.
Abrini was identified as a suspect at large for the Paris attacks, and he was one of Europe's most wanted men. He had ties to the men who carried out the November attacks in Paris, and there was an ongoing search for him in Europe since November.
Authorities asked the public for help this week to find the third man seen in surveillance video of the attack at Brussels Airport. That man was with the two suicide bombers who carried out the attack at the airport. This third man left before the explosions went off and has been at large since then.
Abrini is a Belgian-Moroccan petty criminal, according to Associated Press. Authorities believe he traveled to Syria early last summer, and they think his younger brother died there in 2014 with the Islamic State.
Abrini was arrested following a raid. Osama Krayem was also arrested. Krayem is believed to be linked to the attack at the subway station in Brussels.
The terrorists killed 32 people during the March 22 attack in Brussels. There were suicide bombers at Brussels Airport and in a subway station. Terrorists also killed 130 people in the November 13 attacks in Paris, which occurred in multiple places around the city.
Abrini is reportedly a childhood friend of brothers Salah and Ibrahim Abdeslam. Salah, who authorities suspect orchestrated the Paris attacks, was wounded and captured in Belgium four days before the Brussels attack was carried out. Abrini was seen traveling with Abdeslam and others in a convoy heading to Paris 36 hours before the attack in November.
According to Associated Press, Abrini traveled to Birmingham, England several times last year. There, he reportedly met with men also suspected of terrorist activity.
Citations: Belgian Authorities Arrest Suspected Third Brussels Airport Attacker (The Wall Street Journal), Paris terror suspect Mohamed Abrini arrested in Belgium (CNN), KEY PARIS ATTACKS SUSPECT SEIZED IN BELGIUM, OFFICIALS SAY (Associated Press), Key Paris attacks suspect, several others arrested in Belgium (USA TODAY)