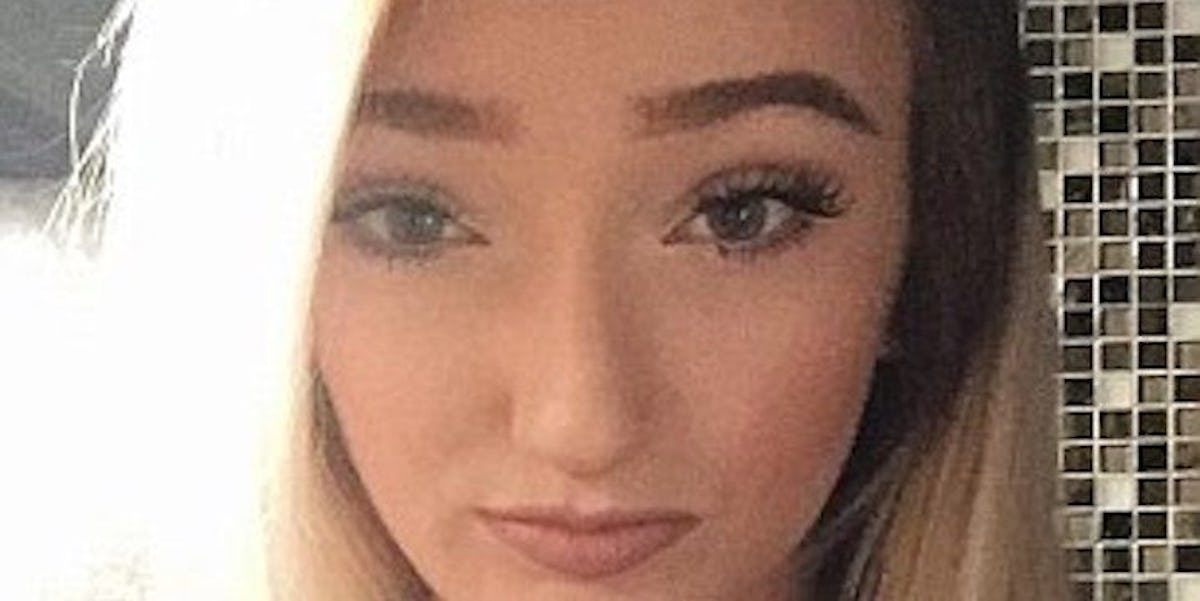 New iCloud Details May Reveal Missing Toni Anderson's Fate After Bizarre Text
Facebook
People are not giving up hope in the search for a missing Kansas City woman, Toni Anderson.
The 20-year-old strip club waitress mysteriously vanished in the early hours of January 15 after being pulled over by a Kansas City police officer on her way home from work.
Since then, Toni Anderson's friends and family have been desperately searching for clues that might reveal what happened to the young woman.
On Saturday evening, friends and family members gathered at Immanuel Lutheran Church in Westport for a prayer vigil in Toni Anderson's honor.
Shortly before the vigil, Toni Anderson's father, Brian Anderson, met with 41 Action News and spoke about a new possible lead from police.
Brian revealed he drove down to Kansas City from Minnesota on Friday to gather his daughter's belongings from her apartment.
He told 41 Action News,
Having to touch all of her things, and touch all of the memories that I've had with her growing up, it was very hard.
The last person who saw Toni Anderson was a North Kansas City police officer who pulled the Chrome strip club waitress over for an illegal lane change near a gas station on 9-Highway.
Before her disappearance, Anderson sent one last mysterious text message to a friend, Roxanne Townsend, that read, "OMG just got pulled over again."
Toni Anderson has not been seen or heard since then.
Although police revealed eerie GPS details from Anderson's vehicle, authorities are refusing to release video footage recorded on the night of Anderson's disappearance.
The missing girl's mother, Liz Anderson, recently told news outlets she believes sex trafficking could be the reason for her daughter's inexplicable disappearance.
Brian Anderson commented on her theory, stating,
We don't know. It's one of a couple of possible scenarios at this point.
However, her father is hopeful new evidence from her iCloud will provide clues about what happened to the missing woman.
Brain Anderson told 41 Action News the police "were finally able to obtain the iCloud information from Apple. So they indicated on Thursday they're still going through all the records and information."
Hopefully, the new iCloud details will be able to reveal more about Anderson's bizarre last text message to Roxanne Townsend.
During the vigil on Saturday evening, Anderson's friends and family received support from strangers who can sadly relate to this awful ordeal.
Anna Rea, the mother of Crystal Kipper, an 18-year-old who vanished near Platte City in 1997, was one of the many kind strangers who attended Anderson's vigil.
Rea said,
It's an extremely awful place to be and so I just want to support him and his family and let him know we care about Toni and we're praying that she's found.
These are the thoughtful gestures that Anderson's loved ones are looking to embrace as they continue to search for the missing 20-year-old waitress.
"And just keep her in your hearts. We can feel it and it means a lot to our family," said Brian Anderson.
Toni Anderson's loved ones are doing everything they possibly can to help out with the search.
Last week, one of Anderson's friend's paid to have Toni Anderson's photo and a description of the missing woman posted on Twitter in several cities including El Paso, Atlanta and Houston.
KCPD told 41 Action News they have no new information as of Saturday evening.
Authorities are urging those who have any information to call the TIPS hotline as the investigation into Toni Anderson's disappearance continues.
Citations: Friends hold prayer vigil for Toni Anderson, father hopeful with new KCPD lead (KSHB)