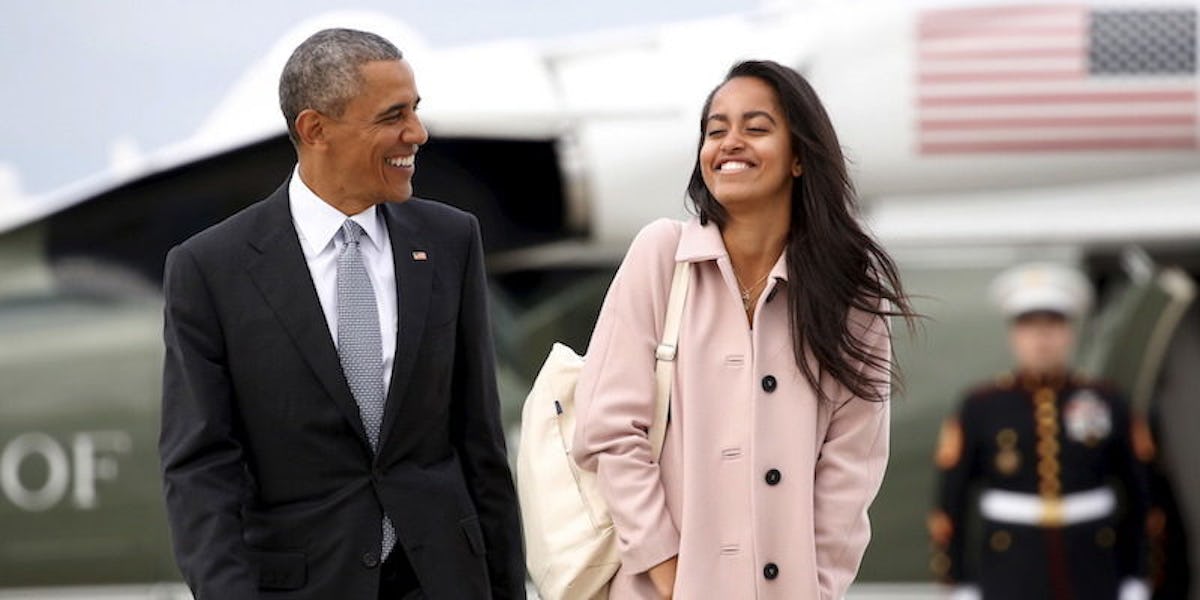 Malia Obama Ditching Family Vacation For A Crazy Party Is All Of Us As Teens
REUTERS
Last week, 18-year-old Malia Obama reportedly attended a crazy Martha's Vineyard party police had to break up due to a noise complaint.
Yup, even the president's daughter gets bored AF on family vacations.
The party was at a private home in West Tisbury, which isn't too far from the presidential summer retreat. The second the police arrived, she was apparently escorted home.
The West Tisbury police wouldn't confirm if Malia was actually there because of "national security." However, this type of situation is pretty common. The Boston Herald spoke to one of the officers, who said,
We responded to a noise complaint, like we do numerous times this time of year. We told them to go home and they did.
Malia has obviously been taking good advantage of her gap year before heading off to Harvard. Let's not forget she was spotted at Lollapalooza possibly toking up.
It's OK, Malia, I have a feeling you'll get to party more when you get to school.
We would want to end our last vacation to Martha's Vineyard as the first family with a bang, too. Also, I'm sure you're over all the hiking and bike rides by now.
With Sasha working at a restaurant on the Massachusetts island and Malia getting kicked out of parties, it sounds like even the president's kids are having a pretty typical summer.
Citations: Malia Obama 'attends wild party in Martha's Vineyard and is rushed out by the Secret Service as cops shut it down' (Daily Mail)