Rooting For The Anti-Hero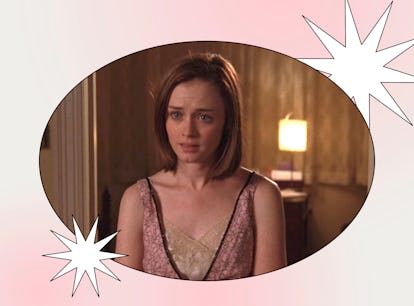 Looking Back Now, Rory Was Actually The Villain On Gilmore Girls
It's Rory, hi. Rory's the problem, it's Rory.
Warner Bros. Television/Elite Daily
Gilmore Girls is one of those shows that fans like to revisit at least once a year. Traveling back to Stars Hollow to hang with Rory and Lorelei around the fall is so cozy and nostalgic. With each new viewing, though, it gets harder and harder to root for Rory. Between dropping out of Yale and cheating on Dean, there is plenty of evidence to show that Rory was actually the villain on Gilmore Girls.
Instead of debating team Jess or team Logan, should we really be discussing if Rory deserved any of them? Something happened during all those Friday night dinners that transformed our bookworm and goal-oriented Rory into a privileged snob who gives up on her dreams after one dude tells her she might not have "it." As someone who once forced myself to drink coffee at 16, because that's what Rory Gilmore would do, it has become painful to rewatch the series as an adult and realize my onetime hero is actually a spoiled brat.
If you're still watching the series with Rory-colored glasses, here are 12 moments from Gilmore Girls that prove Rory was wrong.