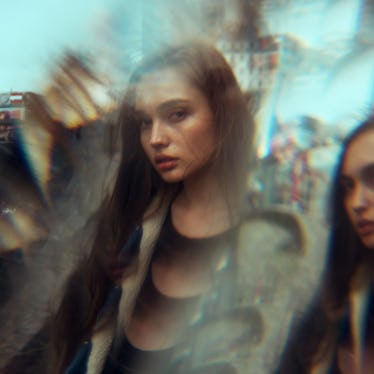 7 Crystals To Use If You Want More Energy In Your Life
Maybe you *don't* need that extra shot of espresso.
No one can deny that crystals are incredibly beautiful. They're a wonderful addition to your personal space as they light up your environment with their iridescent light and shimmering effects. But did you know there are also crystals that give you energy? In fact, every crystal has its own symbolic purpose. Whether that crystal can give you a little peace of mind and comfort, or that boost of energy and power you've been searching for, crystals are a wonderful solution to your cosmic concerns.
However, before you go replacing your morning red eye from your local coffee shop with a crystal, let's get a few things straight: Crystals radiate their own energies, but it's up to you to work with that energy and cultivate it as your own. That's why it's important to develop your own relationship with your crystals. If you use one of the following crystals to give you some extra energy, motivation, and confidence, meditating on your crystal with these qualities in mind will only emphasize their power. It may take time before you feel that electric pulse a crystal can give you, but it's 100% worth it.
Rest assured, there are so many crystals that ward off lethargy and help you get things done by providing a much-needed boost of energy (maybe even without that extra shot of espresso). So, the next time you're headed into an important meeting or want a nice boost during that lunchtime slump, consider adding one of these crystals into your day to lift your spirits and make you feel energetic AF.
This article was originally published on