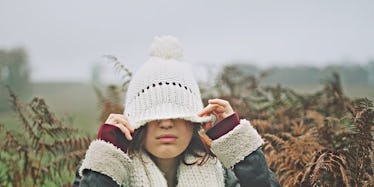 6 Legitimate Reasons Why It's Time To Stop Calling Fall "Basic"
Toa Heftiba/ Unsplash
The new season is literally about to fall upon us and there are some Debbie Downers out there. Summer can't stay around forever, and people get into the habit of bashing what follows. But regardless of the bad rap flannel shirts and pumpkin-flavored everything may receive, there's more to this upcoming season than we give it credit for. As far as the first course of attack is concerned, people need to chill and quit calling fall "basic."
Regardless of whether you're ready for it or not, fall is going to make an appearance. You might as well accept it with open arms and stop stripping it of its awesomeness because you're being salty about summer running its course. Before you frame fall as un-extraordinary, consider everything there is to experience this season.
1. Oversized Sweaters Are Dope
Fall opens up the time for us to dig out those cute, big sweaters from our closets. Getting ready couldn't get any easier. Grab a sweater, wear some leggings, and put on a pair of leather boots... and you're good to go.
2. The Scenery Is Magnificent
If you actually take a moment to look around at what the trees and nature is doing, you'll appreciate it. Slowly, the leaves are changing and it's pretty beautiful. You literally just have to be willing to accept what's going on around you.
3. Fall-Themed Drinks Are Everything
Don't act like you haven't been waiting all year long for those warm seasonal drinks. There's pumpkin-flavored everything, and sipping on hot cocoa is an all day affair. Fall calls for a lot of sipping on sweet delights.
4. Beanies, Hats, And Scarves Are Fair Game
Getting bundled up isn't such a bad thing. Beanies, hats, and scarves are now accessories to pair with our already cute AF outfits. Who doesn't like having options? Time to head out to those fun fall activities.
5. Food-Filled Holidays Are Coming
How could we forget the holidays that every season brings? Fall means Halloween parties, your favorite chocolate candy, apple pie, and Thanksgiving food. Have your appetite on deck and ready to slay.
6. It's Nature's Rejuvenation
All in all, the earth needs fall. We have to appreciate the single-handed makeover Mother Nature gives herself. We literally have the easiest job of sitting there and watching.
Quit having those long faces and let fall just happen. It's not as basic as you think if you take the reigns and enjoy the ride. Don't mistake fall as involuntarily becoming a homebody.