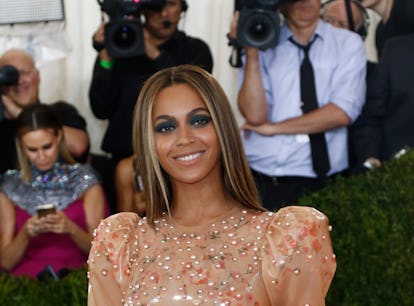 15 Virgo Celebs Whose Creative Talents Are Truly Unmatched
picture alliance/picture alliance/Getty Images
The month of August brings a lot of good things. It's the peak of warm weather months, perfect beach days, and the good vibes are high. August also marks the beginning of Virgo season, which stretches from Aug. 23 to Sept. 22. Virgos are known to be logical, practical, and in complete control of their world. They're good friends to have, so your Virgo pals are definitely worth celebrating. And seeing as Virgos also have a creative side, it makes perfect sense these celebrities celebrate their birthday during this time, too.
Virgos tend to have unstoppable energy, and it's only fitting that some of the biggest celebs in the world are on this list. Beyoncé? Check. Prince Harry? Double-check. From rappers and actresses, to royals and TV stars, there are so many Virgo celebrities who have made a major impact on the entertainment world.
So, grab your party hat and queue up festive tunes. Virgo season is upon us and some of your favorite celebs are ready to celebrate. These stars all have birthdays between Aug. 23 and Sept. 22.