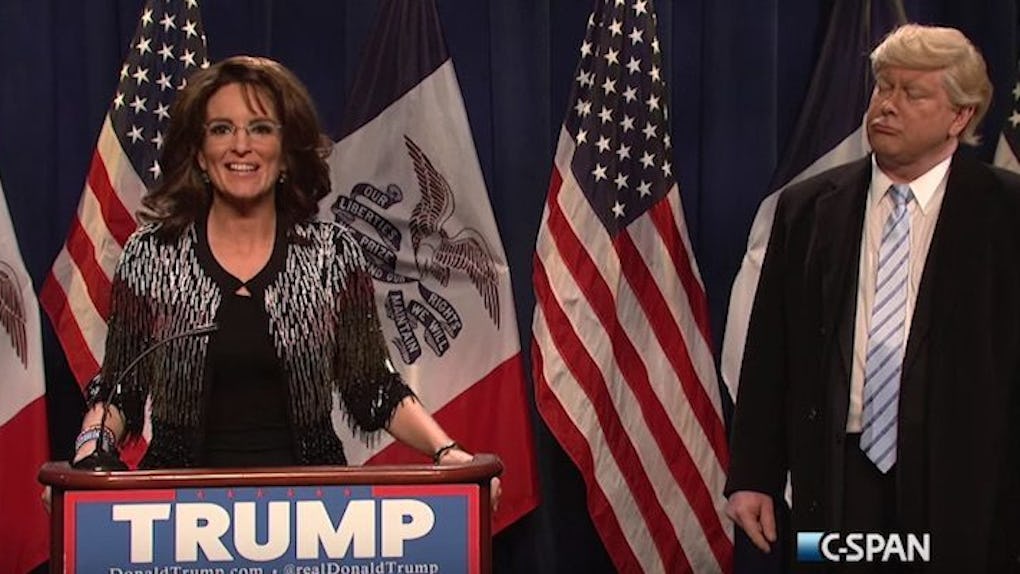 YouTube
Tina Fey Returned As Sarah Palin On 'SNL' And It Was Perfection (Video)
Anyone who watches "Saturday Night Live" knew (or, at least, hoped) this was coming.
On Saturday night, Tina Fey reprised her role as Sarah Palin (again) to endorse Donald Trump in the "SNL" opening monologue.
It was the perfect comedic response to Palin's actual endorsement of Trump earlier this week, and full of subtle (and not-so-subtle) digs at the two controversial politicians — including one spot-on joke about Palin's full-time career of "writin' things on Facebook."
Fey's Sarah Palin was as good as ever, and Darrell Hammond absolutely nailed Trump's monotone, mindless drawl. The two of them together made for one flawless, hilarious cold open.
We don't want to spoil this gem for you, so watch it up top and enjoy.