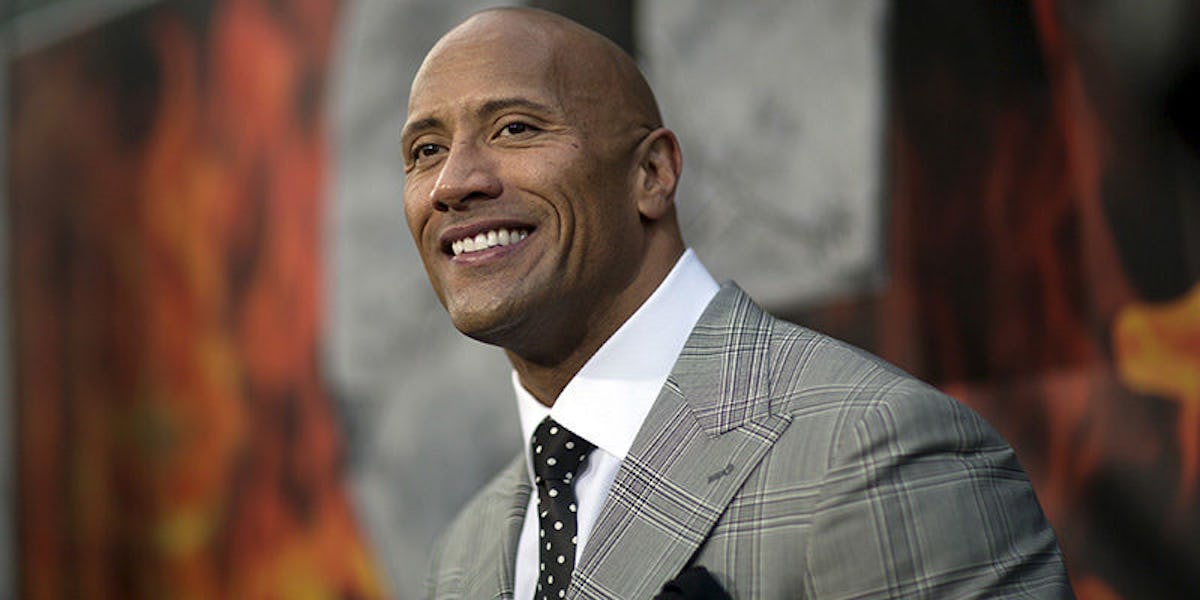 This Throwback Picture Of The Rock Proves He Was Always The Real MVP
REUTERS
There are plenty of reasons to be absolutely in love with Dwayne "The Rock" Johnson. He's humble, he's funny, he's a great dad and an inspiration to competitive eaters everywhere. Oh, and it helps that he also happens to have a rockin' bod.
We love him so much there's a 99.999 percent chance he'll be our next president.
Now, thanks to a retro new Instagram post, we have yet another reason to be obsessed with The Rock. Just take a look at this amazing throwback:
If there's anything we know about The Rock, it's that he does everything to the extreme -- eating, working out, being adorable AF -- and this photo is no exception. In the caption, he wrote,
#PowerOfPerseverance. When you #ChaseYourGreatness and finally find it -- and you will. There's one very important thing we always gotta do. Pay respect and never lose sight of where you came from. We've all had our low moments, and I think we'd all agree we never want to go back there, but we gotta use our hard times of our past to motivate our future. Approximately 4 weeks after this picture was taken of me in the 1995 training camp for the CFL's Calgary Stampeders, I was cut from the team and sent home with $7 bucks in my pocket. It was a monumental moment for me, because it was then that I decided I could either continue to wallow in depression or pick myself back up forge ahead.
How's that for a Thursday afternoon pick-me-up?!? Get out there and persevere, kids, if only because The Rock said so.