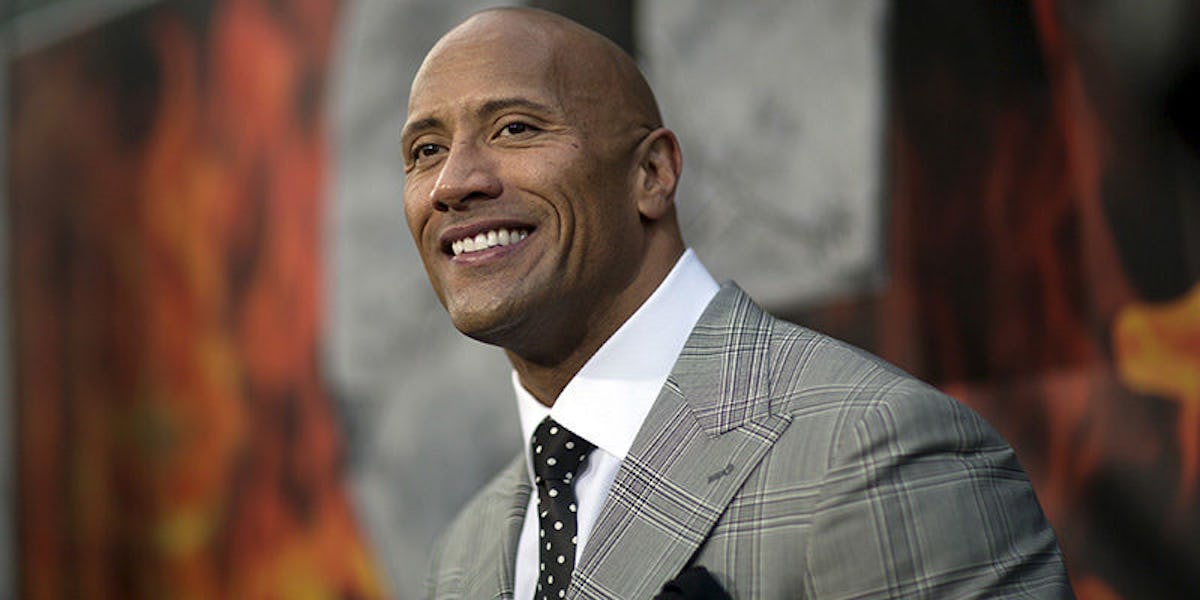 The Rock Just Shared The Most Adorable Picture With His Baby Girl
REUTERS
Dwayne "The Rock" Johnson is many things: athlete, actor, entertainer and, perhaps most importantly, an admirable dad.
The endlessly famous movie star saw the birth of his youngest child during the holiday season. The little girl, named Jasmine, is the first child he had with his girlfriend of many years, Lauren Hashian.
At the time, Johnson introduced baby Jasmine to the world the best way he knows how, an Instagram photo.
The caption read, in part,
Christmas came early! Within minutes of being born she was laying on daddy's chest. And being a grateful man takes on a whole new meaning.
On Sunday afternoon, the 44-year-old actor decided to bless his followers' timelines with another photo of Jasmine, this time with an even cuter picture than the last.
The picture shows Jasmine admiring his tattoos, which The Rock says is not only important to him and his daughter, but to their whole family.
His caption states,
Can't wait to one day explain to her what all this means. Chat about her cultures (Samoan, Armenian, African American and Italian). And while these symbols may appear to be primitive, unsophisticated and crude - they're extremely sacred, thousands of years old and very powerful... Until then she'll continue to use daddy's tattoos as a place to scratch, drool and spit up.
What else is there to say? This is simple adorable.