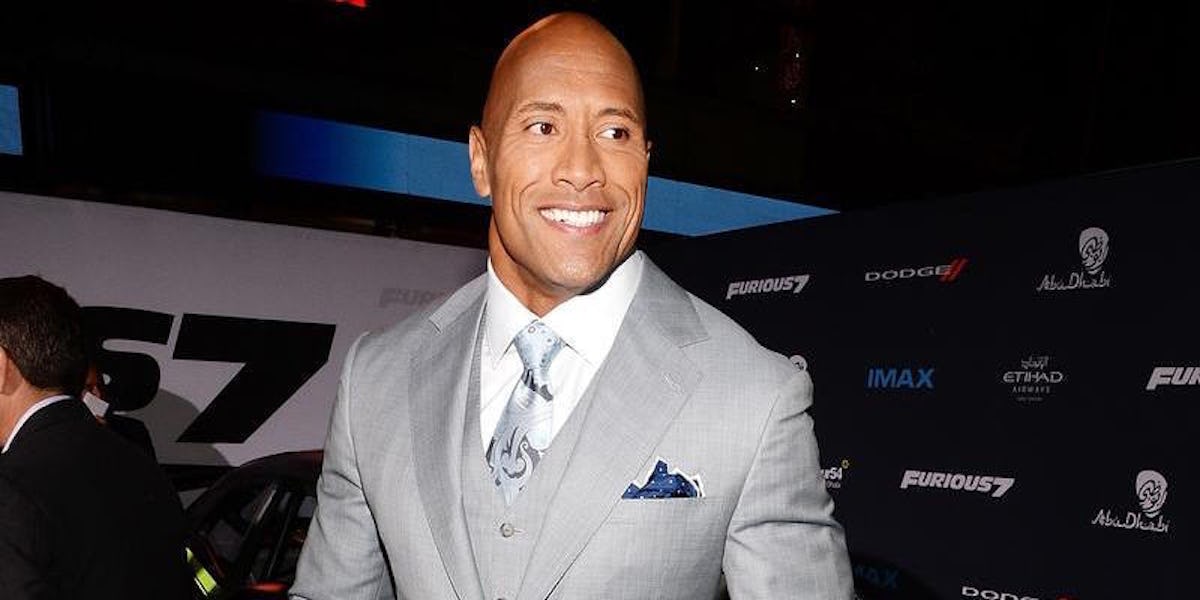 The Rock Just Shared An Adorable Photo Of His New Baby Daughter Jasmine
Getty Images
My favorite man of the year, Dwayne "The Rock" Johnson, just received the greatest Christmas gift anyone could ask for: a beautiful newborn daughter.
The Rock took to Facebook early this morning to announce the birth of his daughter, Jasmine.
He was overwhelmed with the emotion of holding his baby girl, but he was also unbelievably humbled by the moment.
In his post, The Rock said,
Christmas came early! Within minutes of being born she was laying on daddy's chest.And being a grateful man takes on a whole new meaning... Thank you guys so much for the awesome congratulatory wishes and love you've been sending @Lauren Hashian Official and myself. We're extremely grateful. Kinda crazy but in this cool and powerful skin to skin bonding moment with my newborn baby Jasmine, I had just one wish I asked the universe... Give me the strength to be a better man today than I was yesterday. If I can accomplish that, then I'd have a good shot at being a great father. To all you young men out there who will be fathers one day, the goal of "being better" will never steer you wrong. Trust me I've been down this road... Again, THANK YOU guys so much for all the love during this blessed time. I always say I'm a lucky dude because I've got the greatest fans in the world - and it's true. Merry Christmas and Happy Holidays to you and your families from ours.
Just a little over a month ago, Johnson publicly announced his girlfriend, Lauren Hashian, was pregnant, and now, just a few days before Christmas, the pair is celebrating an unbelievable early gift.