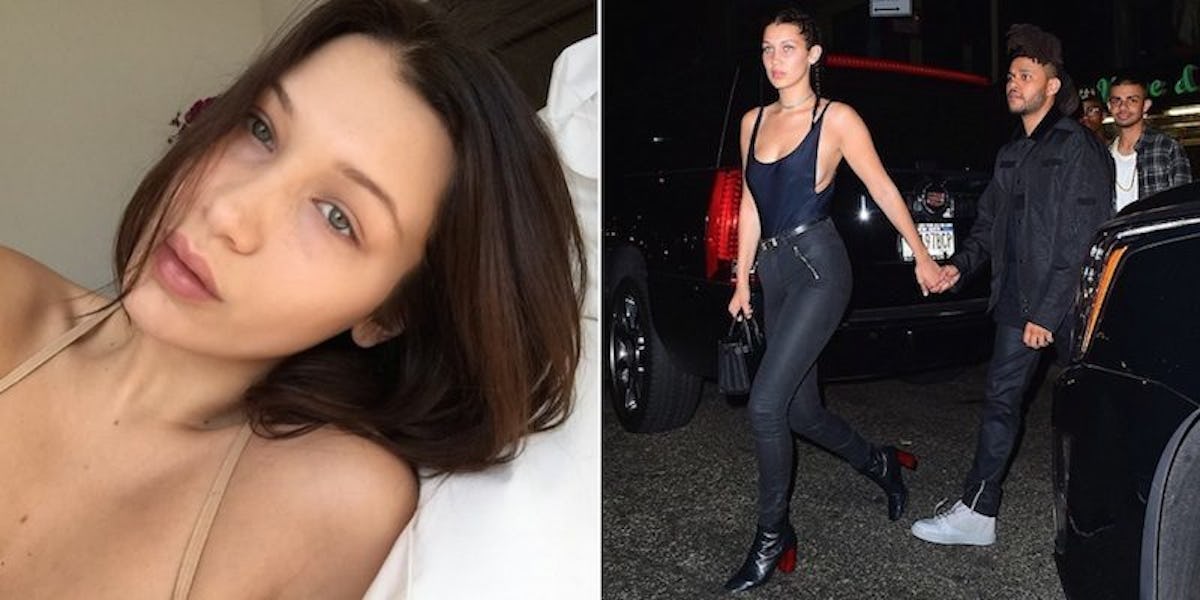 The Weeknd Steps Out For Date Night With 18-Year-Old Model Bella Hadid
Tyga isn't the only one dating a girl seven years younger than him.
The Weeknd has reportedly been low key with model Bella Hadid for about four months now, but after leaving a club in NYC last night, it looks like he isn't trying to keep it a mystery any more.
Probably because they don't give a f*ck.
Of course, the difference between him and Tyga is The Weeknd didn't start going public with it until after she turned 18, like a true gentleman, and didn't try to get too crazy with it.
The Weeknd is 25 and Bella Hadid is 18.
Of course, Bella's sister is the even badder Gigi Hadid.
But The Weeknd doesn't care even if they're real sisters.
He knows he made the right choice with Bella.
Because he's flexing on everybody when he pulls up like this.
Citations: The Weeknd Goes Public With 18 Year Old Model Girlfriend Bella Hadid (Complex), The Weeknd Bella Hadid In Case You Didn't Notice Were Together (TMZ)