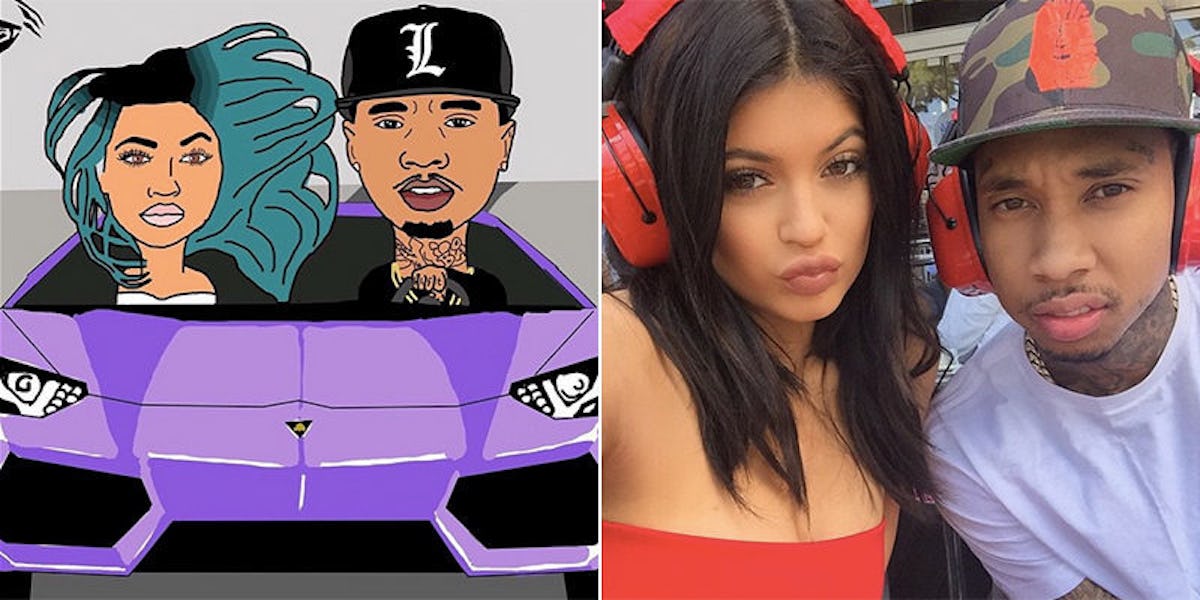 Tyga's Brand New Track Is Allegedly About Having Sex With Kylie Jenner
Tyga dropped a new mixtape yesterday and truly went in.
It seems to be mostly about Kylie Jenner, who he's controversially dating, but hey, she's 18 now!
Clearly, the memes were really getting to him, so he dropped "Fuk What They Talkin Bout," and directed it at anyone who ever hated on him for any of his recent lifestyle choices.
Again, mostly for dating Kylie Jenner.
The mixtape is pretty fire, but sh*t starts to get a little crazy when he talks about being with Kylie on the track "$timulated":
They say she young, I shoulda waited / She a big girl, dawg, when she stimulated.
Well, that's one way to slap all your haters in the face, I guess. Listen to the full track below, and brace for that sh*t at the 44-second mark.
Citations: Tyga Raps About Penetrating Kylie Jenner In His New Track '$timulated' (InTouch Weekly)