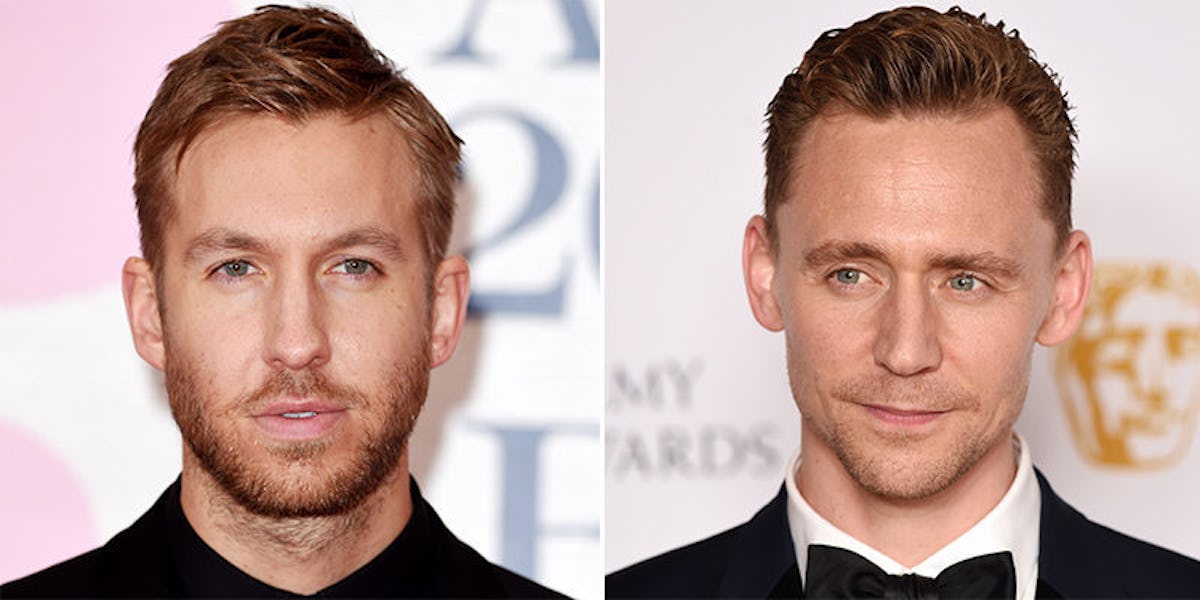 Which Of Taylor Swift's Hookups Is Hotter: Calvin Harris Or Tom Hiddleston?
REX/Shutterstock
So... Taylor Swift is dating Tom Hiddleston now? I guess?
I don't want it to be true, but according to the pictures of the two kissing on the beach in Rhode Island, it really seems to be really true.
These photos are coming two weeks after the 26-year-old singer announced her breakup with Calvin Harris. And, um, Calvin's not taking it very well.
The 32-year-old DJ unfollowed Taylor on Twitter and deleted his tweet about how loving and respecting their split was. I guess someone's not feeling so loved and respected anymore.
Meanwhile, Tom Hiddleston, the 35-year-old English actor known for his role as Loki in "The Avengers," wasted no time in swooping in on TSwizzle.
Last month, Taylor Swift and Tom had that epic dance battle at the Met Gala, which, at the time I thought was innocent fun, but I GUESS NOT. Now I'm like 87 percent sure they went back to Tay's hotel room and banged afterwards.
Anyways, this is America, so I'm going to need you to choose a winner in the battle for TSwift's heart.
When I say "hotter" I do not just mean which man is the most aesthetically pleasing. Because let's be real: They are both tall, blond men who look very similar.
No, I am talking about hot, inside and out. Inner hotness, if you will. Which man is hottest in body and soul?