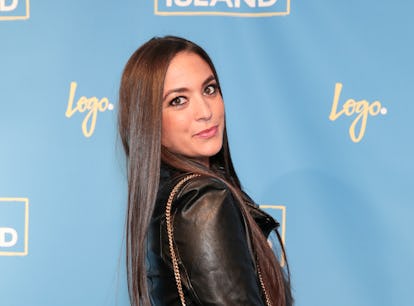 Sammi Sweetheart Is Finally Coming Back To Jersey Shore
CJ Rivera/FilmMagic/Getty Images
It's finally time to check back in with the sweetest b*tch you'll ever meet. After steering clear of Jersey Shore for over a decade, Sammi "Sweetheart" Giancola will be making her big return in 2023, and it's going to be a true family reunion at long last. After the series shared the surprising announcement, fans flooded social media with excitement celebrating the return of the OG drama queen. There's also been some speculation as to why Sammi chose this specific moment to make her comeback.
Sammi was a central part of Jersey Shore from 2009 to 2012, known mostly for her chaotic roller-coaster relationship with Ronnie Ortiz-Magro. Her most memorable moments are still her epic fights with Ronnie, which would often end in her shouting his name through tears. So, when MTV rebooted Jersey Shore in 2018 with Jersey Shore Family Reunion, fans weren't too surprised to discover that she decided not to reunite with her castmates. As the show began airing, Sammi shared that she chose not to be part of it as a way to "avoid potentially toxic situations." Most fans were able to read between the lines and took this to mean she understandably didn't want to get into it with her ex Ronnie again.
Though Sammi has maintained she was happy to stay away from Jersey Shore Family Vacation through the years, she recently had a change of heart. On March 11, the Jersey Shore Instagram account shared a photo of Sammi filming in front of a green screen, and then Sammi confirmed she was indeed returning to the series.
Since Sammi was the only main cast member to never appear on Family Vacation, the announcement totally shook the fandom.
There hasn't been any announcement of when Sammi's comeback episode will air, but it will be part of the currently airing sixth season of Jersey Shore Family Vacation. Interestingly enough, this is also the first season of the reunion series in which Ronnie is not part of the cast. So no, you won't be seeing another intense Sammi-Ronnie fight... which is probably a good thing, actually.
New episodes of Jersey Shore Family Vacation air Thursdays on MTV.