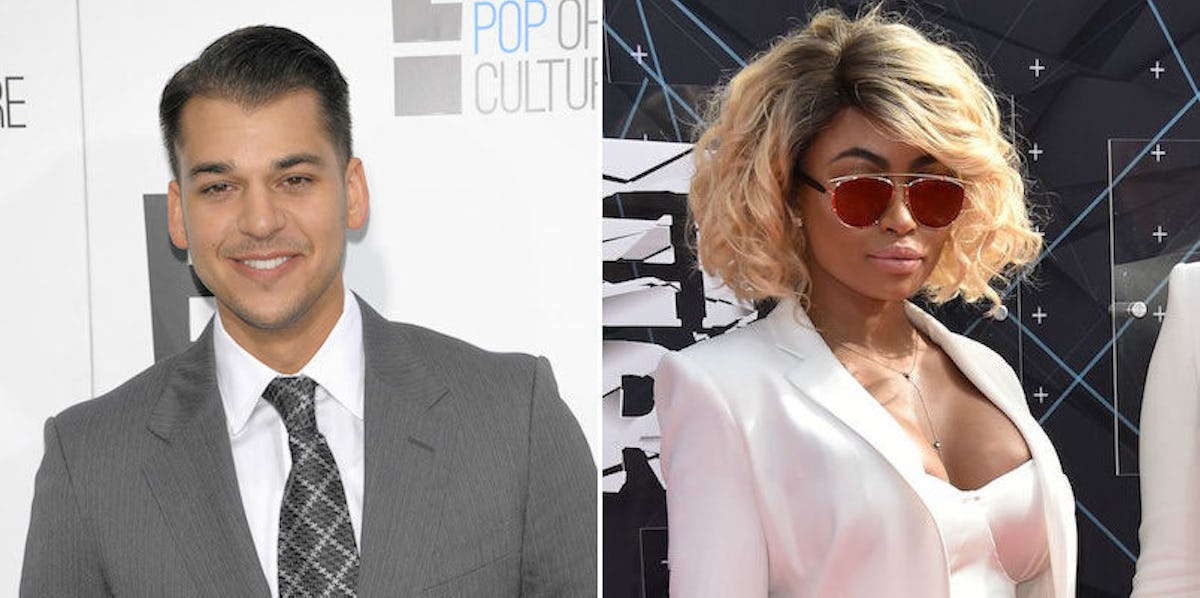 Everyone Thinks This Should Be Rob Kardashian And Blac Chyna's Baby's Name
REX/Shutterstock
Blac Chyna announced she is pregnant with her fiancé Rob Kardashian's child on Friday afternoon, making this the weirdest Mother's Day weekend ever.
Everyone on the Internet is giving him or herself a headache trying to figure out how this crazy Kardashian family is related.
Seriously, this sh*t is complicated. Blac Chyna already has one kid with Tyga, who is now dating Kylie Jenner, who is Rob's half sister... OK, I need to go lie down.
But, one thing is certain: Rob is officially going to be a father, and this future baby is burdened honored with being the one to carry on the Kardashian family name.
So, the REAL question is, what will Blac Chyna and Rob Kardashian name their lil' legacy in the making?
Well, as usual, the Internet has come through with the perfect baby name suggestion imaginable. Now that I've heard this name, I will accept no other.
KARMA KARDASHIAN OR BUST!
Get it? Because that baby is going to be the most karma baby of all time?!
If @BLACCHYNA & Rob don't call their baby Karma (Kardashian) then I want a refund...... Tyga uncle dada kid snatcher check mate! — AISLEYNE (@Aisleyne1) May 6, 2016
IT'S. SO. PERFECT.
somebody told Tyga "karma kardashian is on the way". — McDubbin' (@whoisjohndays) May 6, 2016
It has been decided. Sorry, Blac and Rob, you really have no other choice.
This Baby will be named Karma Kardashian... For it is written... pic.twitter.com/46q2wu2F2b — Brave (@LadyMacbethh89) May 6, 2016
I mean, if you don't do this, what is even the point of it all?
At LEAST make it the middle name. AT THE VERY LEAST.
OK, cool. I'm glad we all agree on this. See you in six to nine months, baby Karma!
Karma Kardashian. I'm gonna be laughing 'til the baby comes.