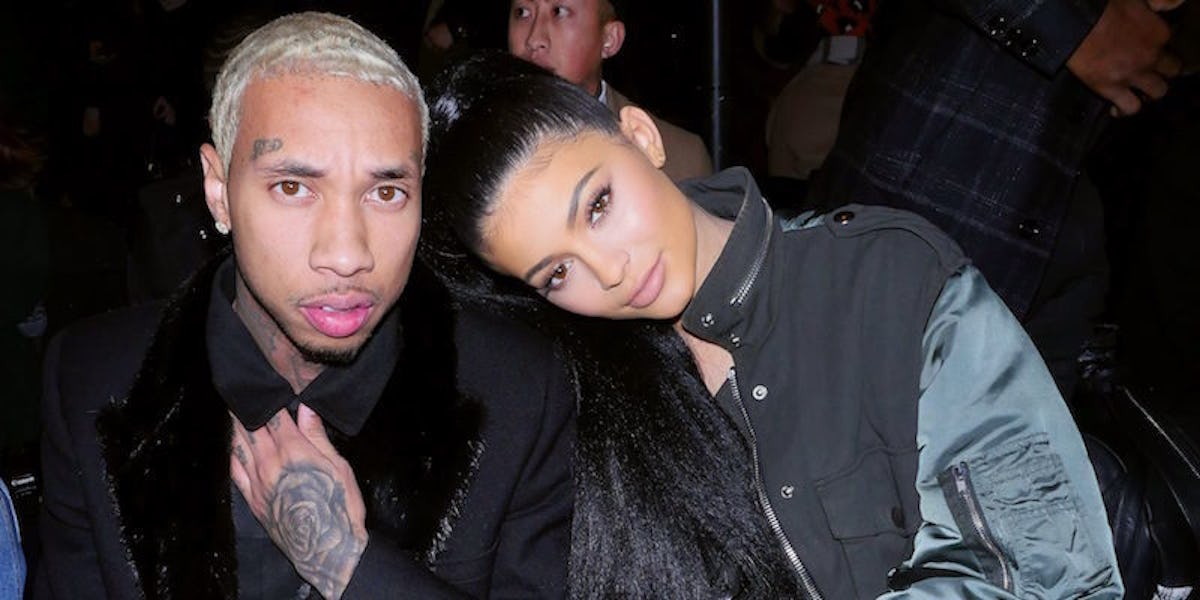 Kylie Jenner And Tyga Reportedly Ended Their Two-Year Relationship
REX/Shutterstock
Kylie Jenner and Tyga are DONE. FOR. GOOD.
No, guys, for real this time.
YEAH, FOR REALLY REAL. THEY'RE REALLY DONE THIS TIME, YOU GUYS. IT'S SAD, GUYS!!!
The pair experienced a bitter split prior to last Monday's Met Gala, TMZ reports.
Though both celebs showed up to the event, each walked the carpet solo.
The 26-year-old rapper and the 18-year-old reality star began quietly dating in 2014, but only revealed their relationship late last year.
On Mother's Day this past Sunday, just six days after he was photographed on the Met steps alone, Tyga was reportedly spotted taking his mother to lunch in the company of a model.
This isn't the first time breakup rumors plagued the pair. Back in November, word the couple had split due to Tyga's alleged shady relationship with a stripper circulated.
Now, sources claim there's no hope for Kylie and Tyga to ever reignite their once very affectionate, very public flame.
The most awkward part of this breakup is still to come, considering Kylie's brother Rob Kardashian is currently expecting a child with his fiancée, Blac Chyna, who was formerly engaged to Tyga and shares a child with the rapper.
One day, the Kardashian/Jenner drama will replace Shakespeare-based curriculum in schools nationwide. It's basically an excruciating version of the same exact thing.
Citations: 'This time there's no going back': Kylie Jenner, 18, and boyfriend Tyga, 26, 'split FOR GOOD after almost two years together' (Daily Mail)