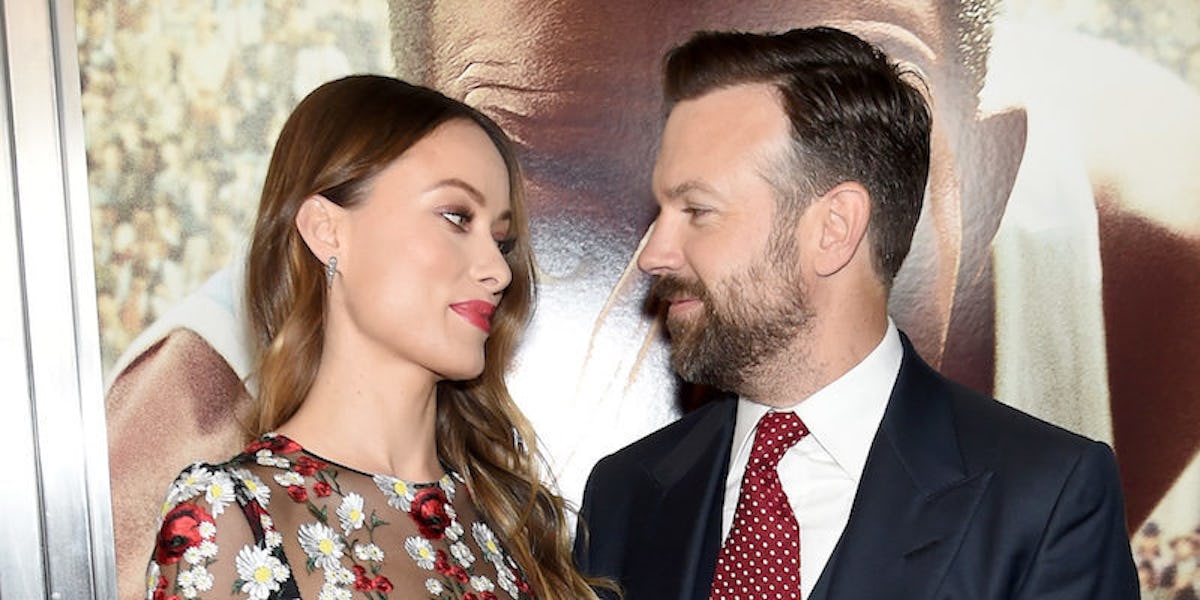 Jason Sudeikis Had The Greatest Opening Line To His Fiancée Olivia Wilde
Getty Images
Former "Saturday Night Live" member Jason Sudeikis is one smooth-talkin' mofo, apparently.
In a recent interview on the "Howard Stern Show," Olivia Wilde, Sudeikis' fiancée, shared the story of how the two first met. She said she was at an "SNL" after-party, surrounded by dancing people, but she wasn't really feeling it.
That's when, according to Wilde, our guy Jason swooped in and dropped this doozy of a line on her:
Whatever you're looking for, you don't need it.
Wilde added,
And he walked away.
Daaaayuuum. That dude's got the moves. And not only that, but apparently Sudeikis didn't text her for a month after getting her phone number, and he didn't kiss her until their fourth date.
Jason and Olivia have publicly dated since 2011, got engaged in 2013 and have one son, Otis, together.
That, ladies and gentleman, is how you play the long game.