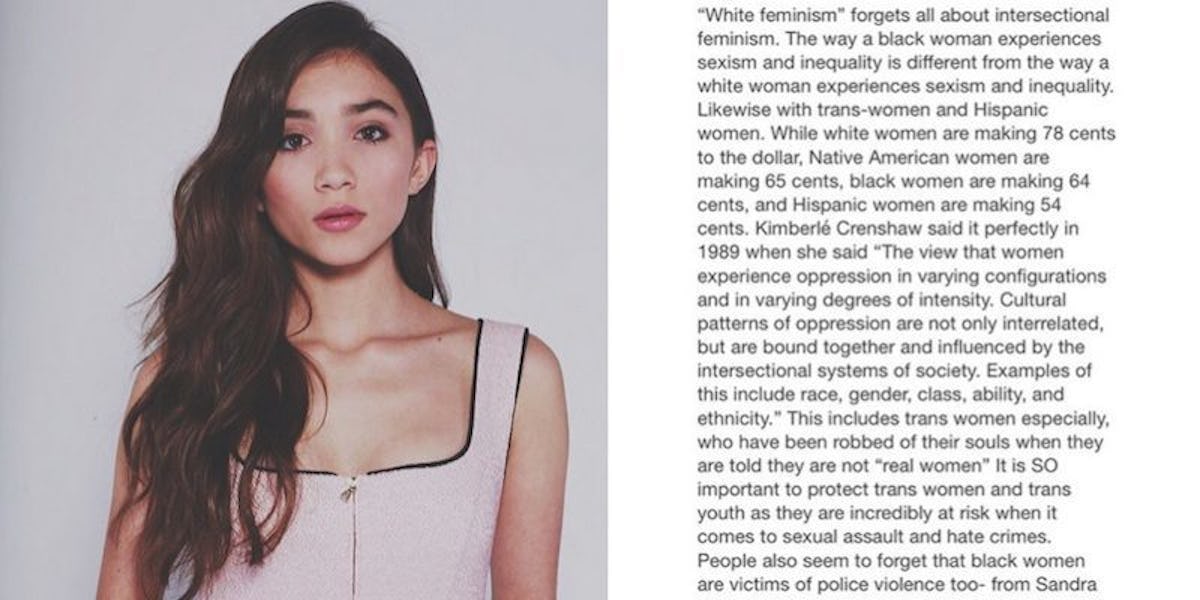 13-Year-Old 'Girl Meets World' Star Gets Real About 'White Feminism'
In a world where college students hang creepy, sexually aggressive banners outside of their houses and men self-administer dangerous penis injections, the social landscape is packed tightly with stupidity.
Lately, on "Girl Meets World" star Rowan Blanchard's Instagram, there's a lot of thoughtful, inclusive essaying, and while that doesn't tend to register as loudly as penis accidents or rape slogans, it's getting some much-warranted attention.
The 13-year-old, whose Insta-address was posted on Saturday, exposed the reality that mainstream feminism (often dubbed "white feminism") tends to ignore the unique and often more intense struggles of members of the LGBTQ community and women of color.
Well put, Rowan. It's time to consider what feminism offers to every kind of woman.
Citations: 13-Year-Old "Girl Meets World" Star Will Blow You Away With Her Feminist Essay (Cosmopolitan)